We're a community hub of information about sex, relationships, gender, sexuality, toys, health, kink, consent, body positivity, consensual non-monogamy and more! Now we have resource pamphlets
What We Mean by Resource Center
Self Serve prides itself on being a sex shop, and so much more.
We're a community hub of information about sex, relationships, gender, sexuality, toys, health, kink, consent, body positivity, consensual non-monogamy and more!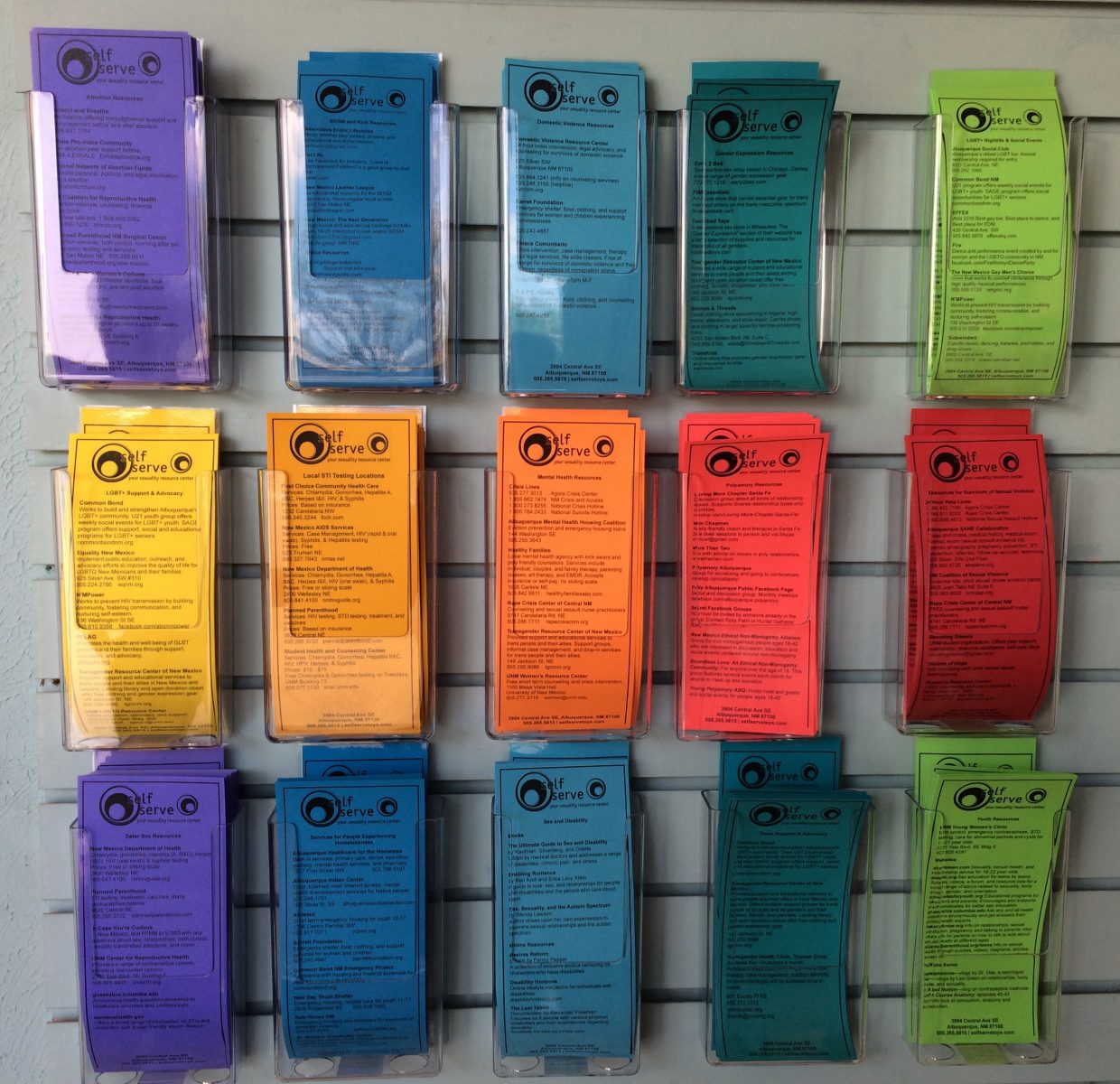 We've been working hard over the last year to compile a community resource collection and make then into usable info sheets. We're happy to say the project is done, and people LOVE the resource guides. We've already run out of a few of them and are printing more.
Our resource guide topics are:
Abortion Resources
BDsM & Kink Resources
Domestic Violence Resources
Gender Expression Resources
LGBT+ Nightlife & Social Events
LGBT+ Support & Advocacy
Local STI Testing Locations
Mental Health Resources
Polyamory Resources
Resources for Survivors of Sexual Violence
Safer Sex Resources
Services for People Experiencing Homelessness
Sex and Disability
Trans Support & Advocacy
Come into the shop and check them out, and if you would like an electronic copy, send an email to [email protected]