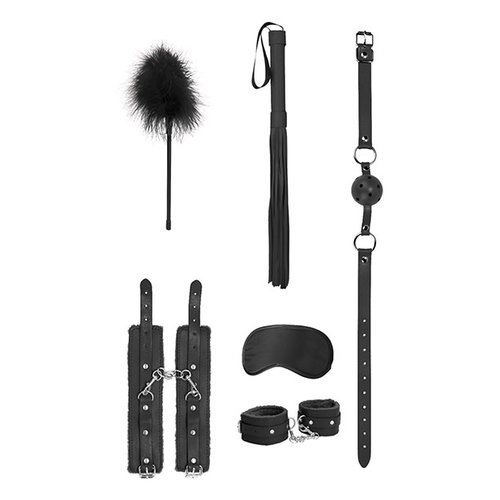 BONDAGE & SENSATION KIT
Want to explore kink?  With a little ouch and a bit of power play?  This kit comes with some essentials to heat up your sex life.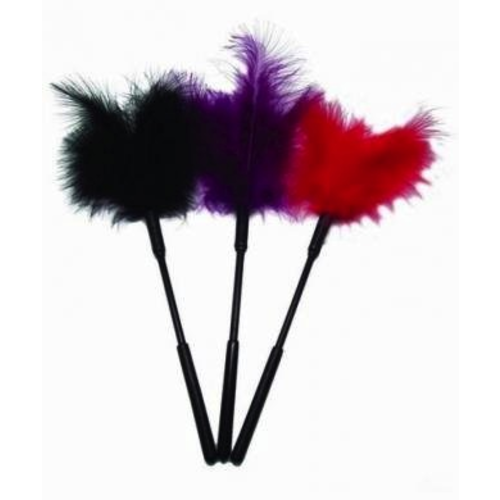 FEATHER TICKLER
Tease, tickle, relax and soothe. This toy puts a few feathers, spread out into a fan shape, on the tip of a plastic wand.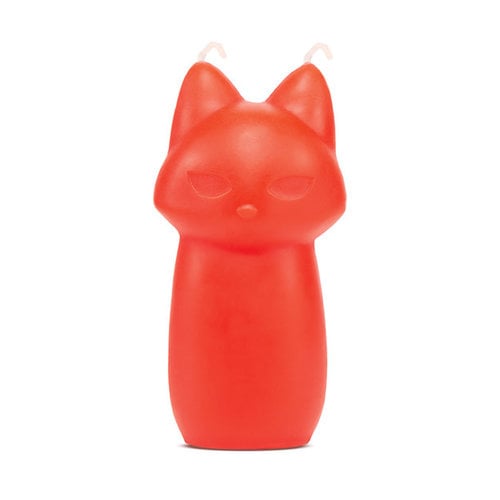 FOXY CANDLE
Explore the hot sensations that wax play brings with this super cute, red-hot Foxy Candle!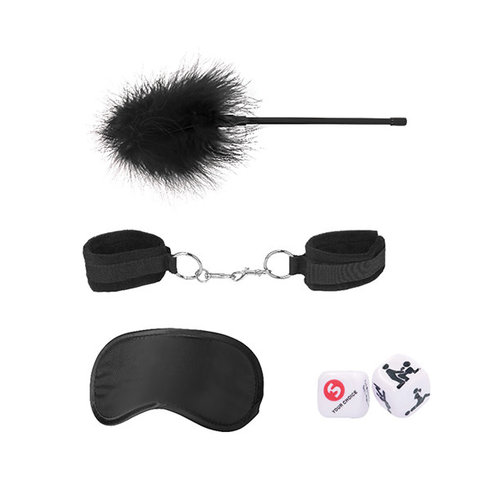 PASSION & POSSIBILITIES KIT
Have you fantasized about a sexy game of submission and dominance? Then this will be the perfect start for you! Comes with soft adjustable velvety cuffs, feather tickler, satin mask and sex dice.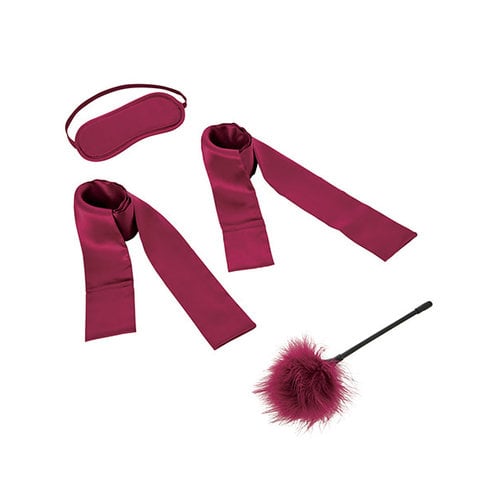 SENSUAL BURGUNDY KIT
This beautiful burgundy kit lets you explore the nuances of sensation and seduction with satin straps, a satin blindfold, and soft feathers.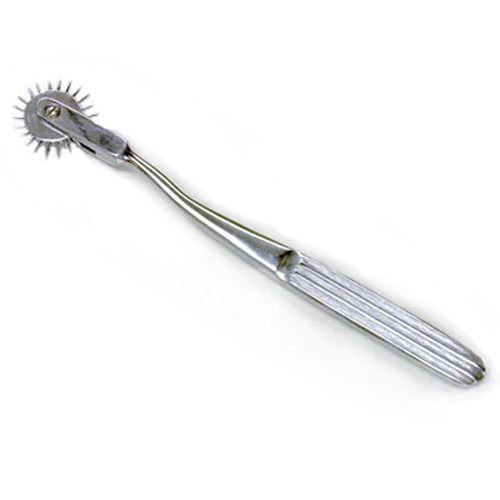 WARTENBERG WHEEL
Oh-so-gently trace devious, tickly, prickly patterns on your partner's skin and watch the writhing, twisting, turning and blushing.