CAUTION WEAR IRON GRIP x 3
The Caution Wear Iron Grip condoms have a tighter fit, parallel-sided, and are lubricated with ultra smooth silicone-based lubricant.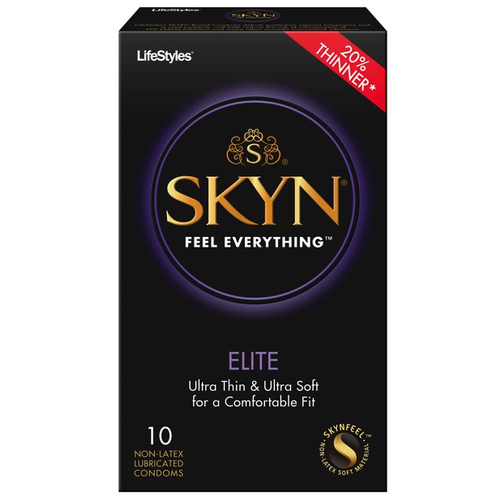 SKYN ELITE x 10
SKYN Elite condoms take the experience of the closest thing to wearing nothing to the next level. The next generation of non-latex condoms, these have been developed ultra-thin and soft for an ultra sensitive feeling.

SKYN LARGE x 12
Just like Skyn's regular non-latex condoms, these are soft and flexible, but roomier for those who want a little extra space.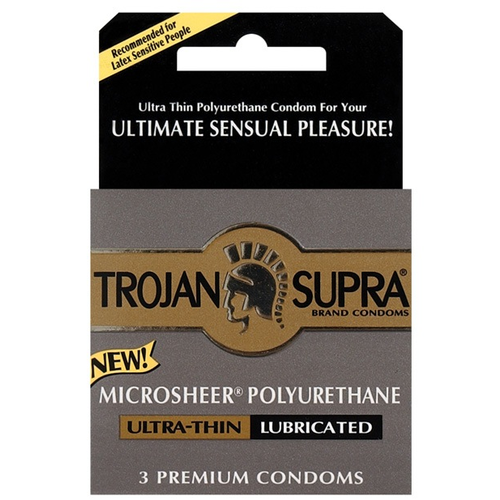 TROJAN SUPRA ULTRA CONDOMS x 3
Thin, strong, odor and latex-free polyurethane condoms.