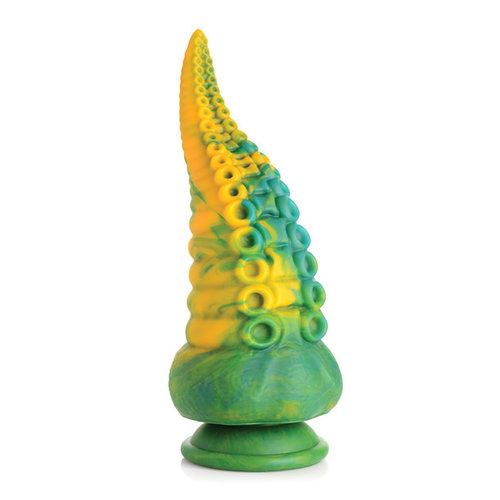 OCTOPUS TENTACLE
This huge sea creature and its many tentacled appendages are coming from the murky depths... seeking, searching... looking to please YOU!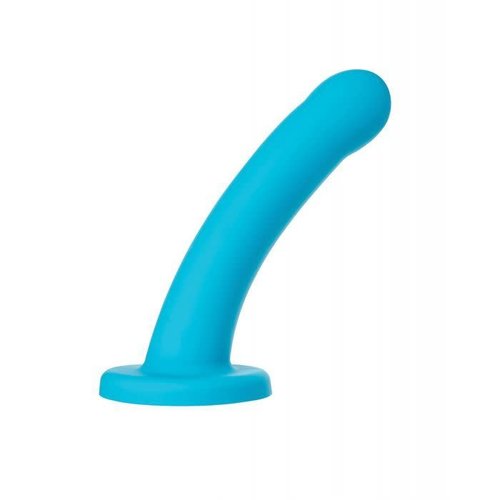 OFF THE DEEP END
Made of silicone, which is body-safe and sterilizable, Off The Deep End has a great angle for effective penetration and a suction-cup base you can use in a harness or stuck to any flat, smooth, non-porous surface.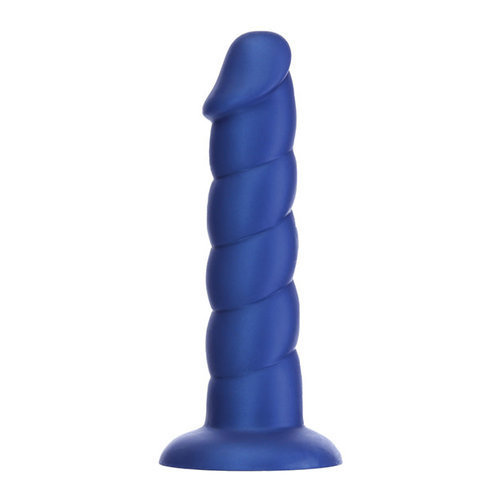 ONCE UPON A DILDO
A prominent tip for penetration and a thick, swirl-textured shaft are for people who love to feel every inch and movement.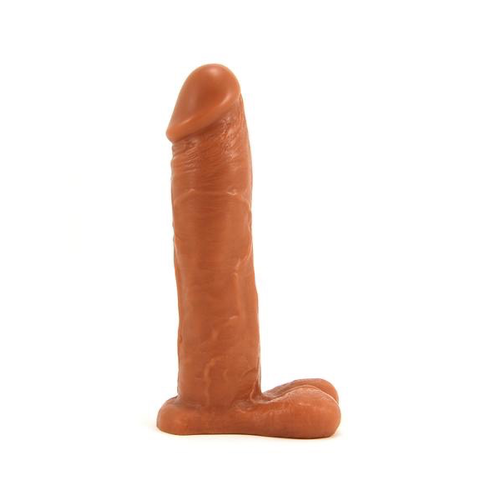 OUTLAW
Outlaw is truly for those who love large.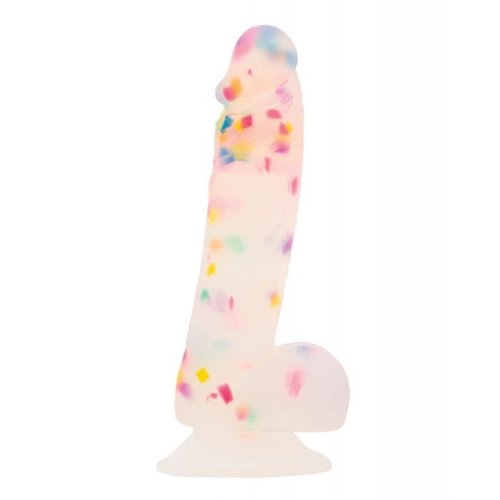 PARTY TIME
Fun and cute, Party Time has a rainbow of confetti to help you celebrate pleasure.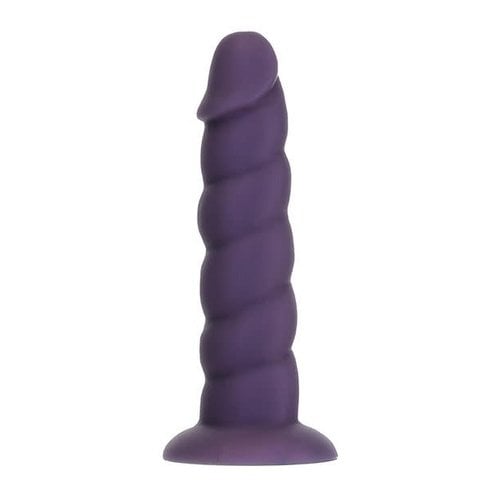 PEGASUS
In a stunning plum purple, Pegasus has a prominent tip and a swirl-textured shaft for people who love to feel every inch and movement.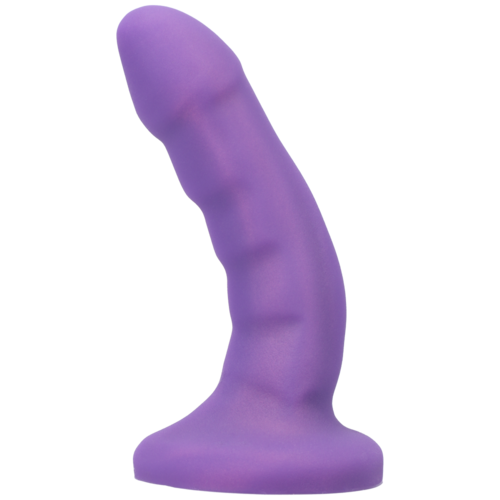 PEGGY PRP REG.
Looking for a dildo with great texture that's not too large, not too small and will hit all your sweet spots just right? The Peggy Purple is for you!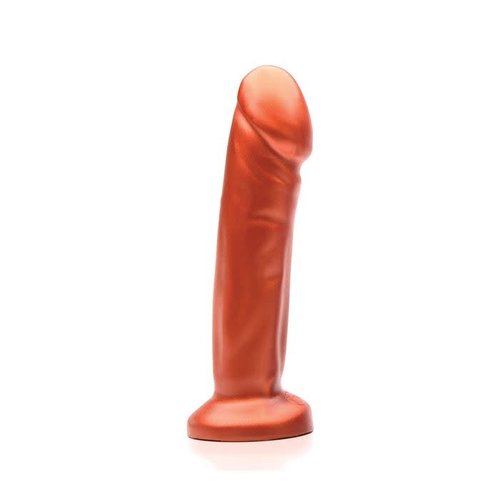 PENNY
Gently flexible but on the larger side, Penny really shines!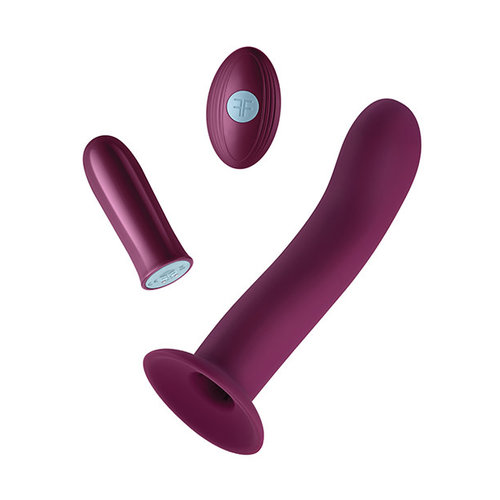 PLAY TO WIN
Set yourself up for success with this combo pack that includes the super powerful, remote control bullet vibrator that just happens to fit perfectly inside this accompanying dildo.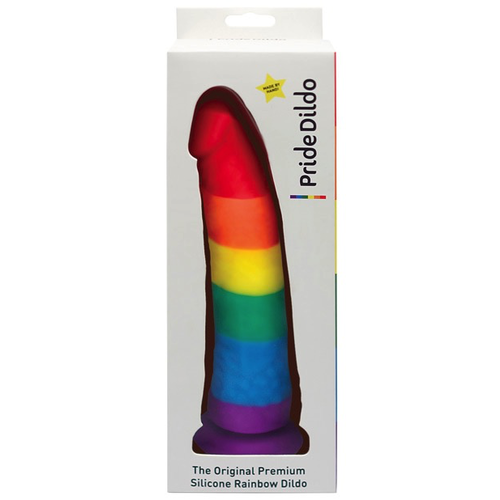 PRIDE COCK SLIM
Beautiful and tapered! This suction cup dildo delivers.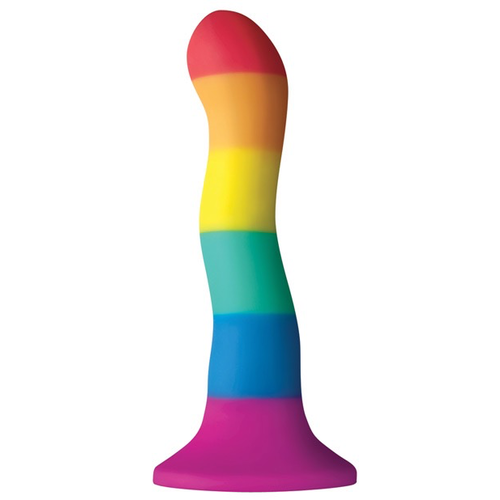 PRIDE WAVES
With great undulating curves, Pride Waves will have you sailing on waves of pleasure!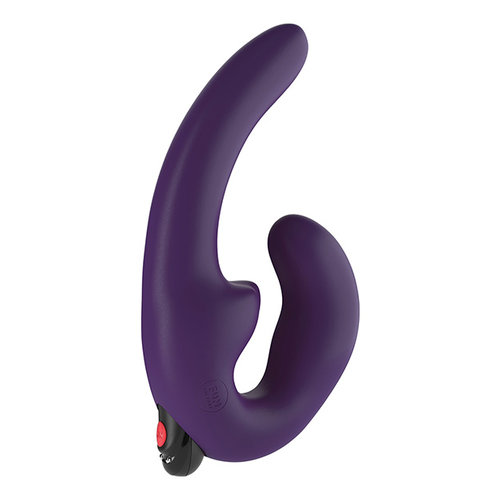 SHARE VIBRATING DOUBLE DILDO
A double dildo with a removable vibrator for ultimate fun!