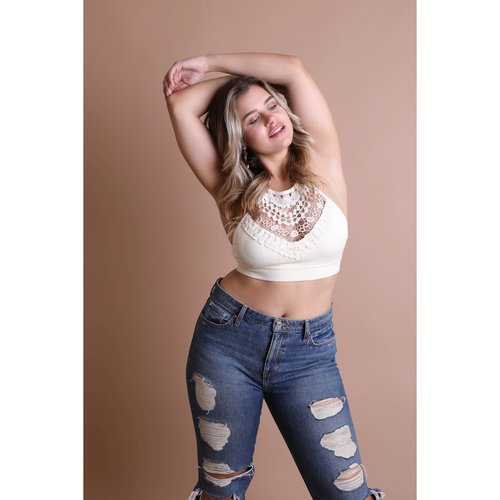 CROCHET LACE HIGH NECK BRALETTE +
Article code
YL-5366PLUS.002
This gorgeous high neck bralette has a soft knit body and lace that flows up to your neckline.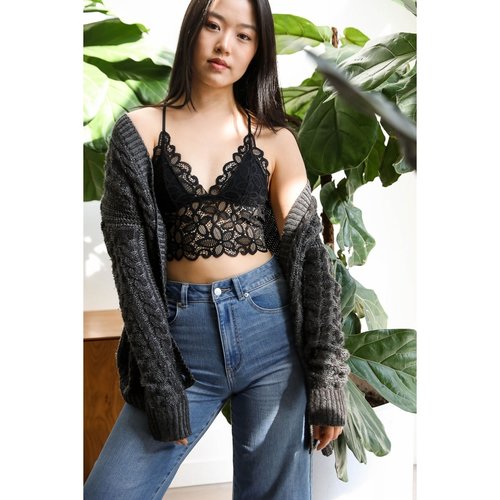 DAISY LACE LONGLINE BRALETTE
Opaque cups covered with a beautiful chunky lace that forms the shape of daisies.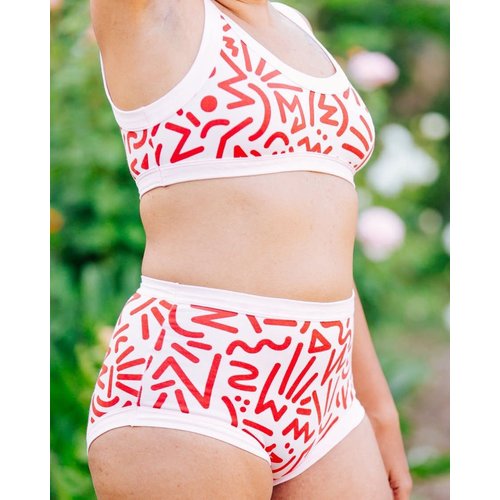 ENERGY VIBES BRALETTE
This latest print is giving us those much needed positive vibes. Like we always say, 'good vibes start with your underwear'… yeah, ok, we don't always say that, but we're going to now!!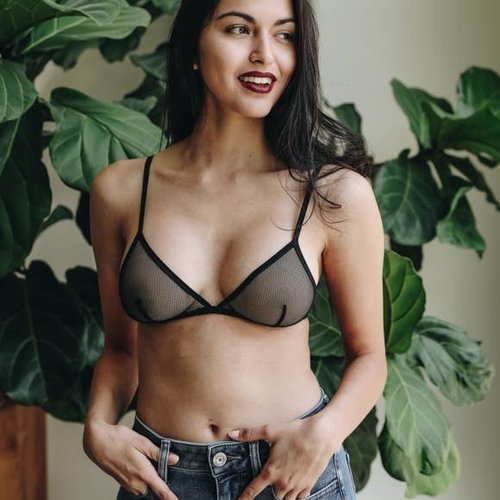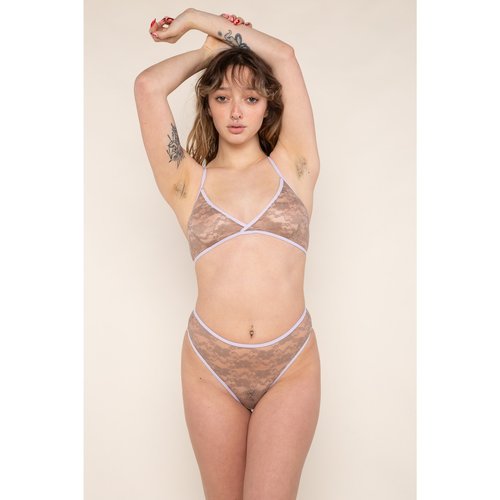 FLORAL LACE BRALETTE -Taupe/Lavender
You'll love the way this bralette looks with floral lace trailing along a sheer mesh fabric.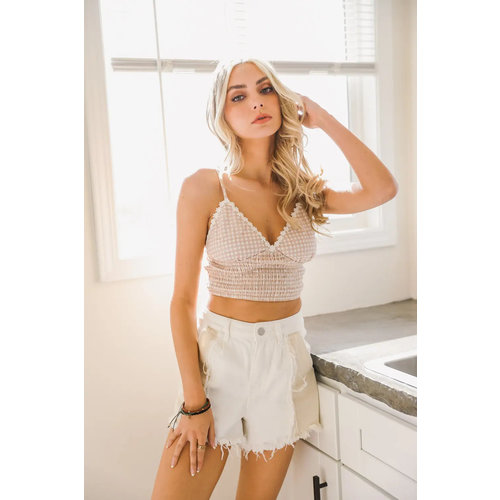 GINGHAM SMOCKED BRALETTE- Mocha
Greet the heat with this super cute smocked gingham throwback bralette.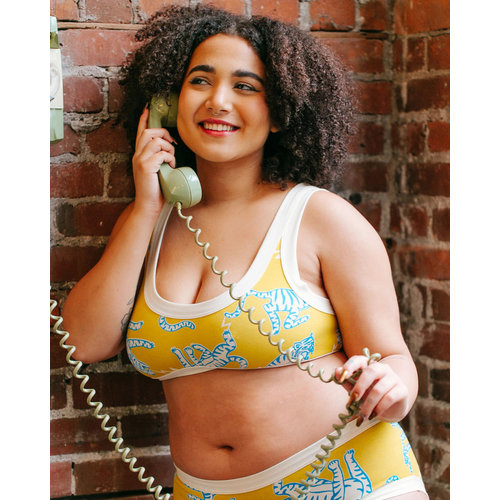 GROWL-PURR BRALETTE
Super comfy bralette with a fun and sassy print of tigers doing what tigers do!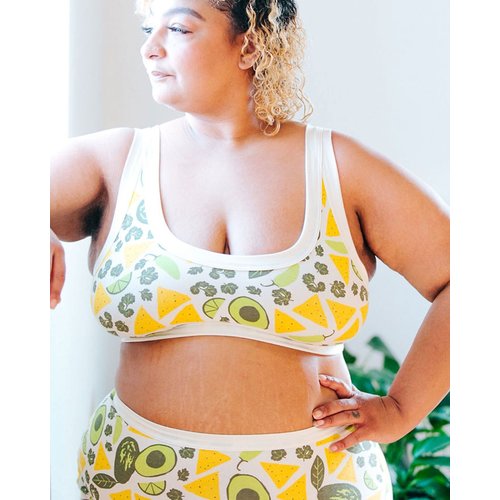 GUACAMOLE BRALETTE
​​Let's Party - outside, with at least 6 ft in between each other, masks on. But really, who doesn't love a little chips and guac?!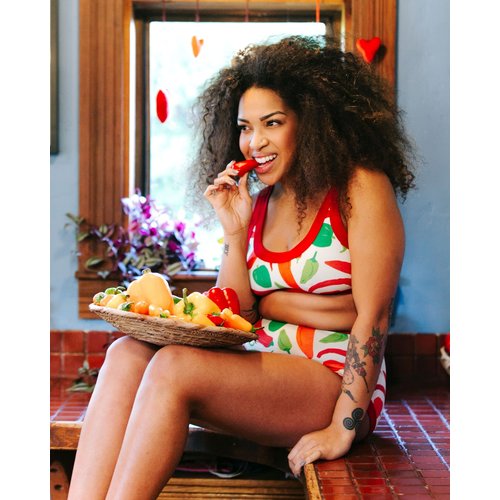 HOT PEPPER BRALETTE
Wee see you NM! Can you name all the peppers on this ultra comfy bralette? Does it have... a hatch NM chile?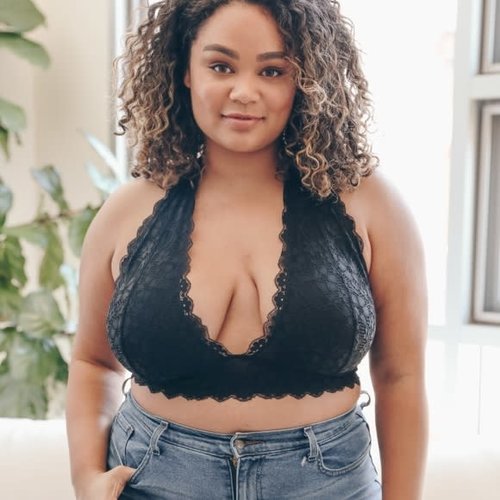 LACE HALTER BRALETTE +
Daring and beautiful, this halter style bralette has a gorgeous lacy overlay that extends over the base material creating beautiful, see through scalloped edges.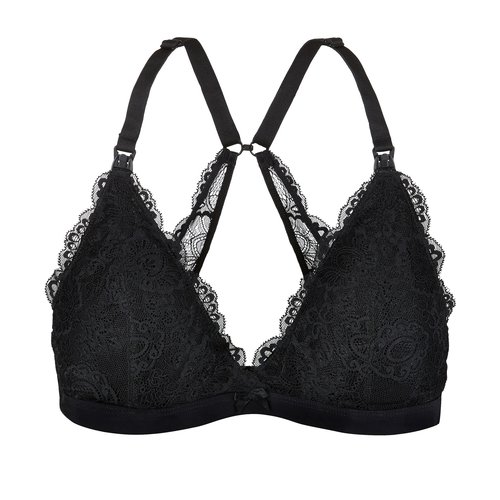 LACE NURSING BRALETTE
Breast feeding is part of life and so is feeling sexy. This nursing bralette allows you to nurse without sacrificing the other.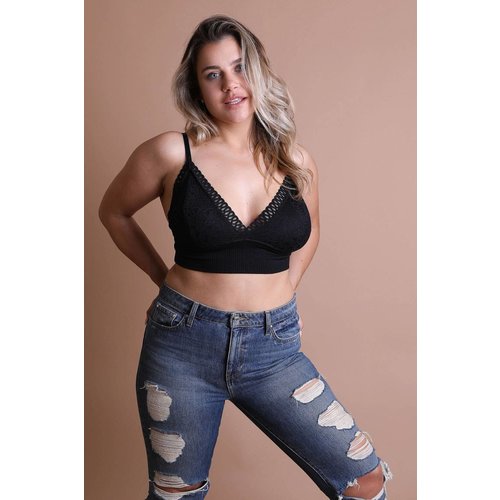 LOOPY LACE LONGLINE BRALETTE