2.12.2023 - SHIBARI 101
Interested in shibari, a centuries-old practice of sensual Japanese rope bondage? Join Stevie of Self Serve as they guide you through this 2.5-hour intensive & in-person class covering the basics of creating a safe and creative Shibari rope practice.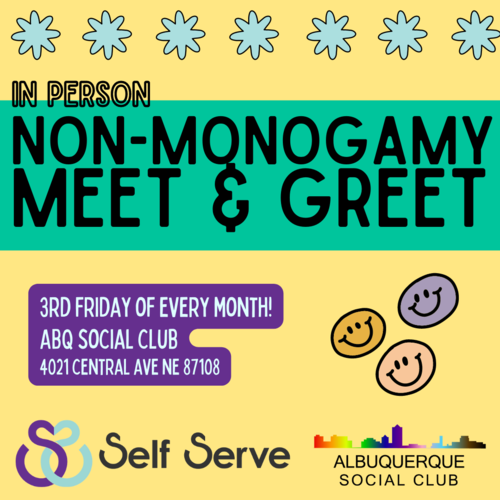 2.17.2023 - NON-MONOGAMY MEET & GREET
7:30PM - 8:30PM MST | Friday, February 17th. This is an in-person event at ABQ Social Club - 4021Central Ave. | This is a 21+ event. Must have valid ID. For members and bona fide guests (& you're a guest if you're here for the meet & greet!).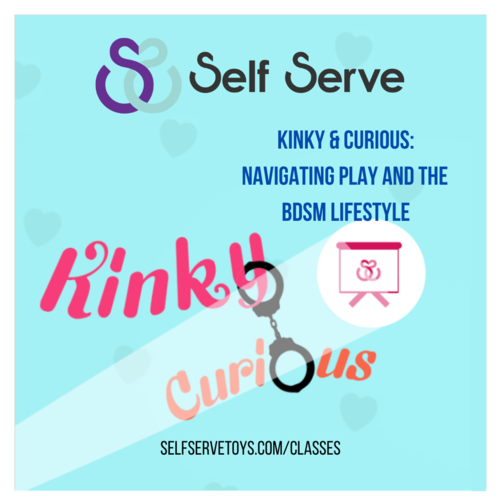 2.19.2023 - KINKY & CURIOUS: NAVIGATING PLAY & THE BDsM LIFESTYLE
6:30 PM - 8 PM MT | Sunday, February 19th. This class is held in person. Masks are required and class size is limited to 10 people.
2.22.2023 -GSPOT ORGASMS & HOW TO SQUIRT
Join Self Serve Owner Matie for an in-depth discussion on the clitoral cluster, G-spot myths and facts, and how to let go and let it flow. This class is perfect for anyone who wants to explore G-spot stimulation on themselves or with a partner!