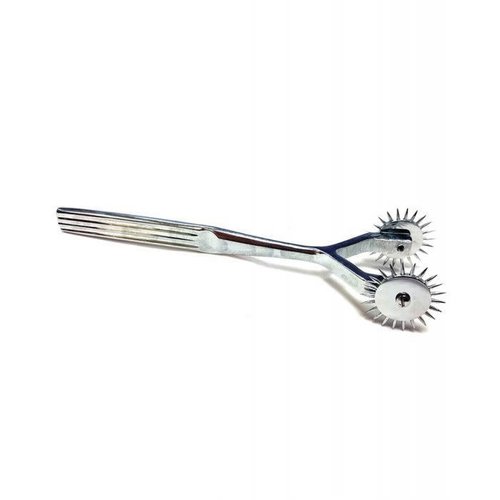 2 PRONG PINWHEEL
Two wheels, just as sharp and spikey as one, but set at a distance so your partner will feel both as you trace devious, tickly, prickly patterns.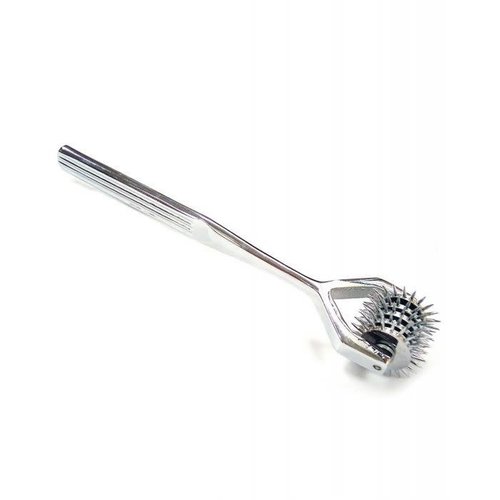 5 ROW PINWHEEL
For sensory stimulation, pain/pleasure play, and/or teasing, this 5 Row Pinwheel can do it all.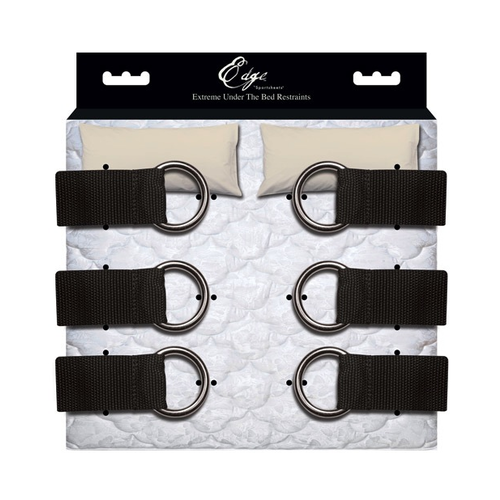 6 POINT BED RESTRAINTS
This kit takes the prize for being super sturdy, with wide straps and welded O-rings, and having six points for restraint instead of the usual four!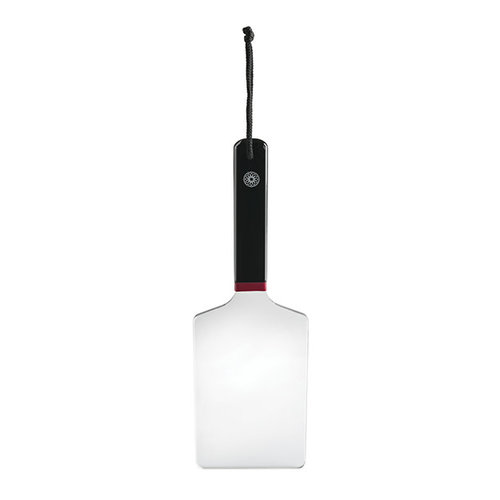 ACRYLIC PADDLE
The  Acrylic Paddle's strong 4mm-thick impact surface delivers an intense sting and a slapping sound like no other.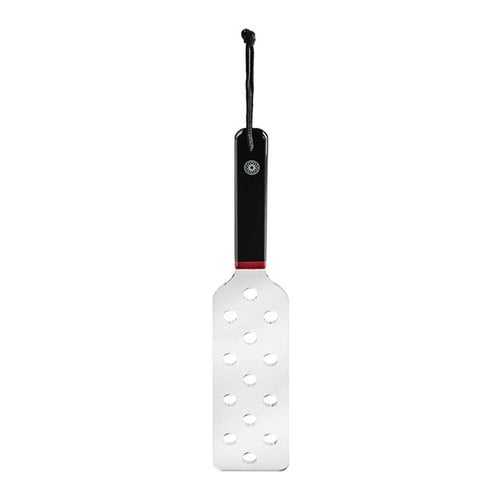 ACRYLIC SPANKER
The Acrylic Spanker features an impact surface with 13 die-cut holes that reduce air resistance for a faster swing and harder hits.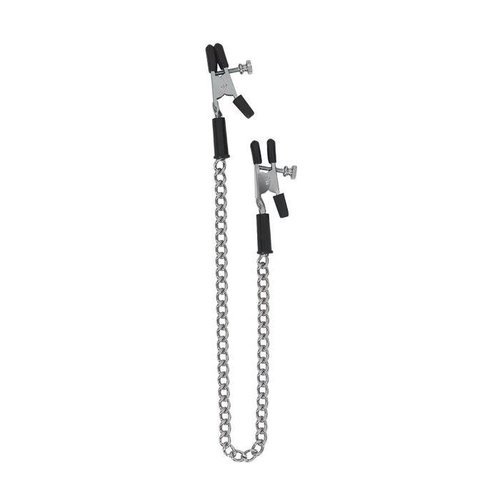 ALLIGATOR NIPPLE CLAMPS w/ CHAIN
Use the screw on the clamp to make them close less tightly, or or loosen the screw entirely for an unhindered pinch!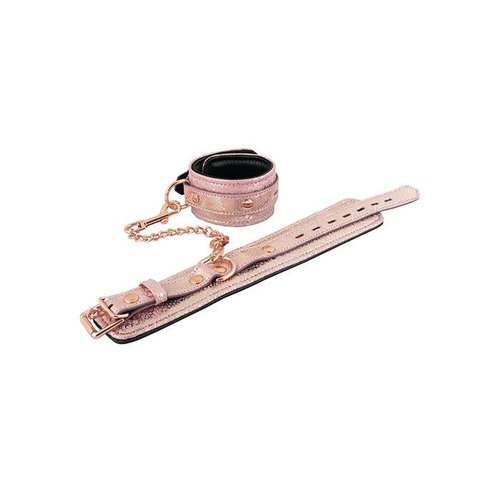 ANKLE CUFFS - LEATHER W/ SNAKESKIN PRINT
Restrain or be restrained by these luxurious cuffs, and submit to a fate filled with sensations as varied as your imagination desires!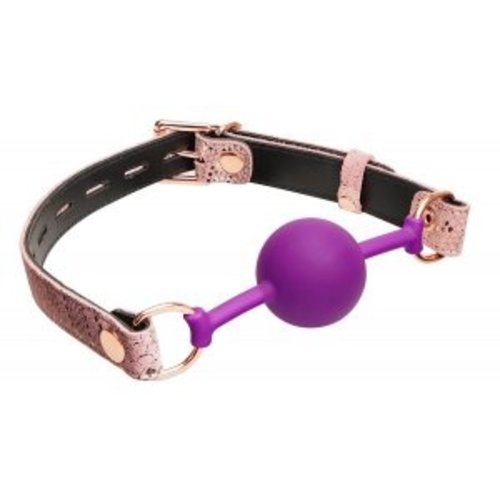 BALL GAG - LEATHER W/ SNAKESKIN PRINT
A gag that could double as a kinky fashion accessory- if you're into that!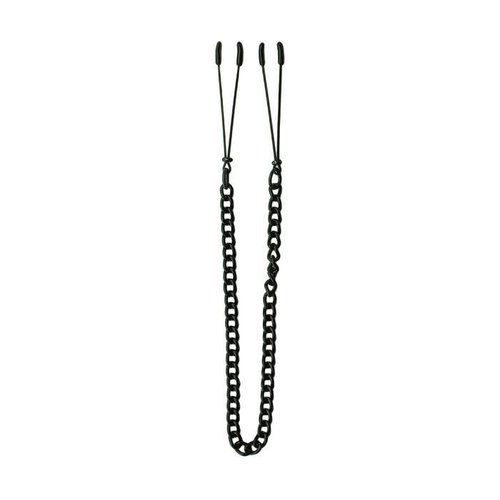 BLACK TWEEZER NIPPLE CLAMPS w/ CHAIN
These adjustable black Tweezer Clamps can deliver a feather-light touch or a tight pinch.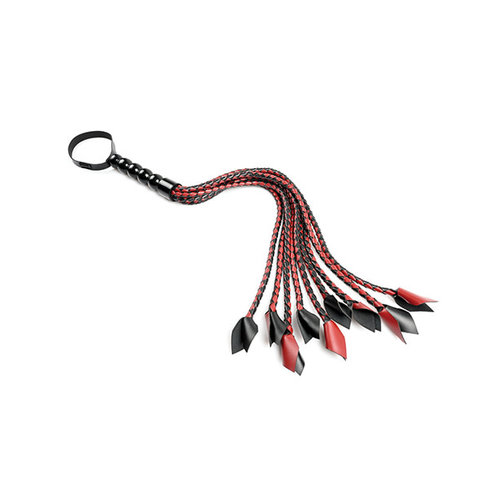 BRAIDED FLOGGER
Intensify your impact play with this Braided Flogger!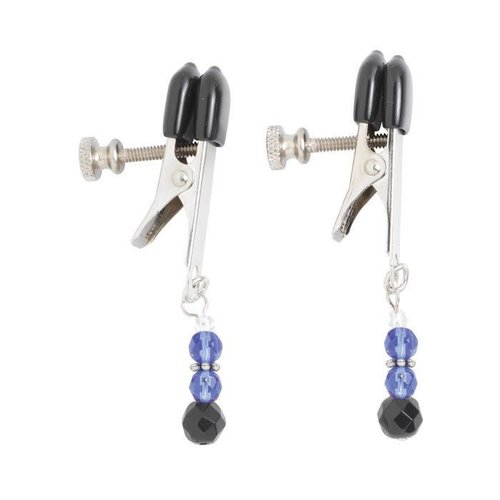 BROAD TIP ALLIGATOR CLAMPS w/ BLUE BEADS
These Broad tip Alligator Clamps with Blue Beads have a decorative look and a broad adjustable tip to fine-tune sensation to a level that is right for you.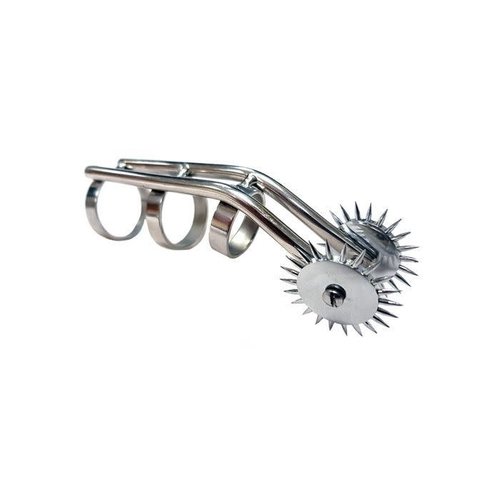 CAT CLAW PINWHEEL
Two pinwheels, set apart for more impact, attached to your finger by 3 rings and 2 extensions.