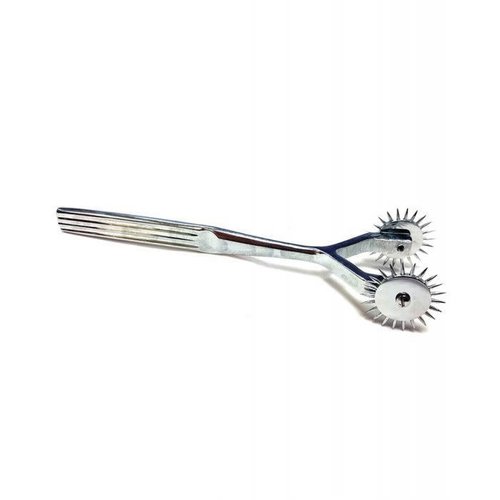 2 PRONG PINWHEEL
Two wheels, just as sharp and spikey as one, but set at a distance so your partner will feel both as you trace devious, tickly, prickly patterns.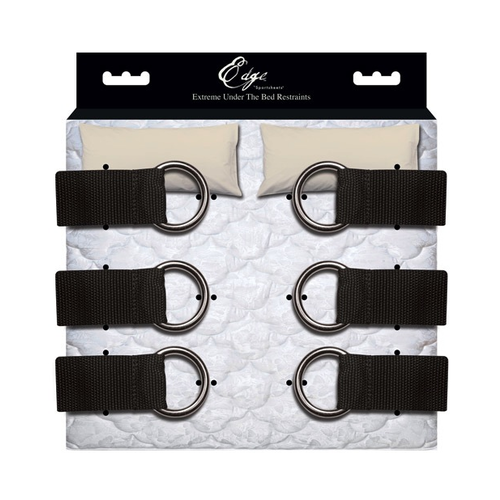 6 POINT BED RESTRAINTS
This kit takes the prize for being super sturdy, with wide straps and welded O-rings, and having six points for restraint instead of the usual four!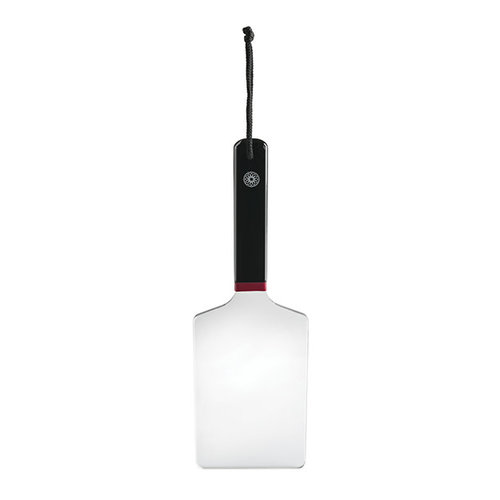 ACRYLIC PADDLE
The  Acrylic Paddle's strong 4mm-thick impact surface delivers an intense sting and a slapping sound like no other.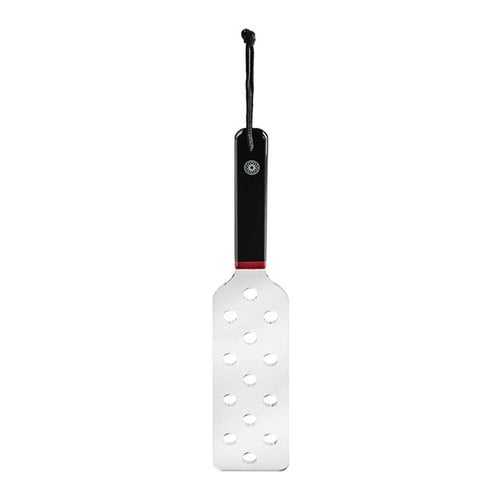 ACRYLIC SPANKER
The Acrylic Spanker features an impact surface with 13 die-cut holes that reduce air resistance for a faster swing and harder hits.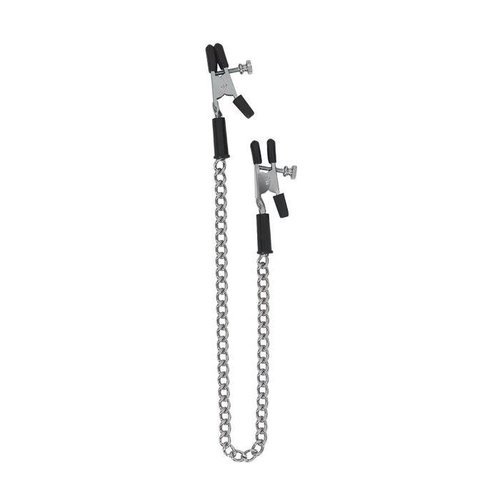 ALLIGATOR NIPPLE CLAMPS w/ CHAIN
Use the screw on the clamp to make them close less tightly, or or loosen the screw entirely for an unhindered pinch!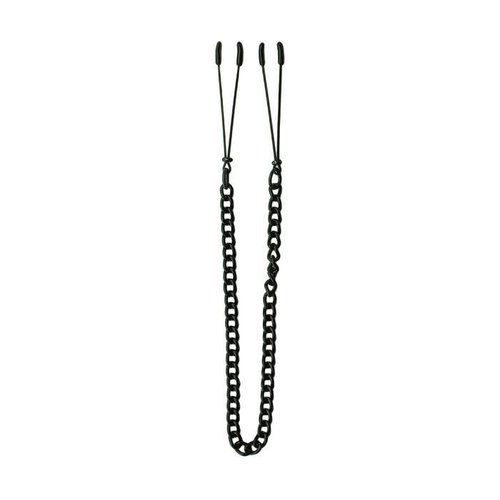 BLACK TWEEZER NIPPLE CLAMPS w/ CHAIN
These adjustable black Tweezer Clamps can deliver a feather-light touch or a tight pinch.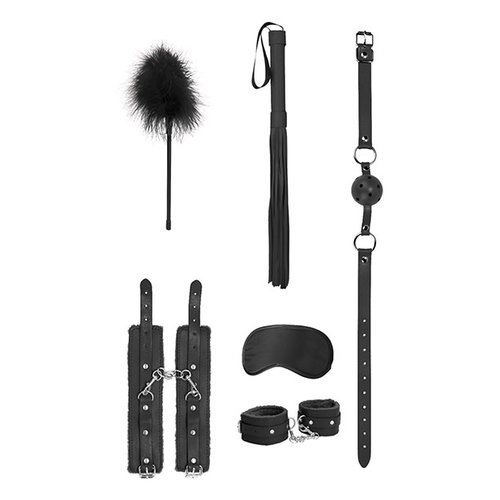 BONDAGE & SENSATION KIT
Want to explore kink?  With a little ouch and a bit of power play?  This kit comes with some essentials to heat up your sex life.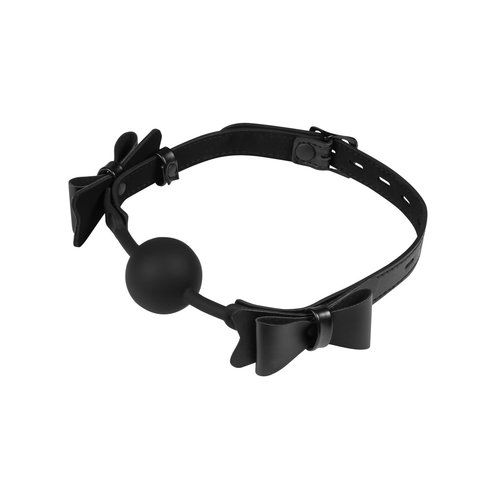 BOW TIE BALL GAG
The faux leather head strap features two bow ties at the sides of the face and a buckle closure.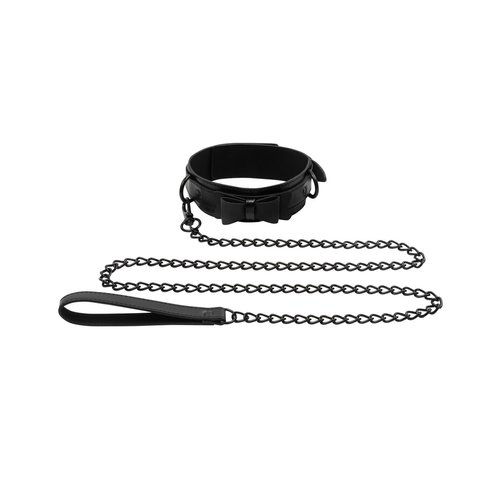 BOW TIE COLLAR & LEASH
Made of faux leather for animal kindness.  The D ring for leash attachment places the bow tie on the side of the neck, just like a good doggy would wear it.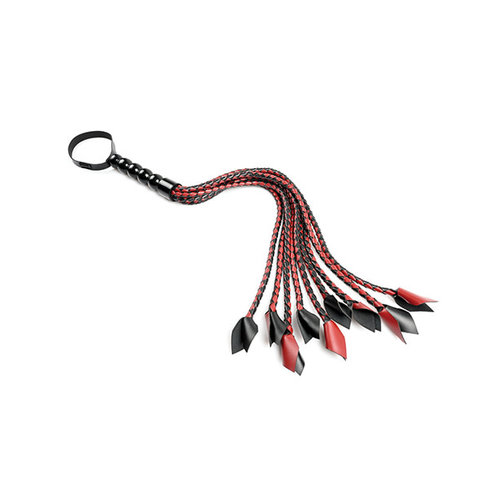 BRAIDED FLOGGER
Intensify your impact play with this Braided Flogger!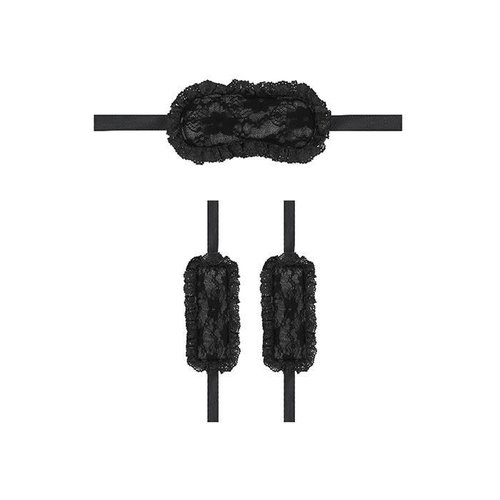 CAPTIVATING CUFFS & BLINDFOLD KIT
Cute, lacy, tie-on blindfold and wrist cuffs. Restrain with style.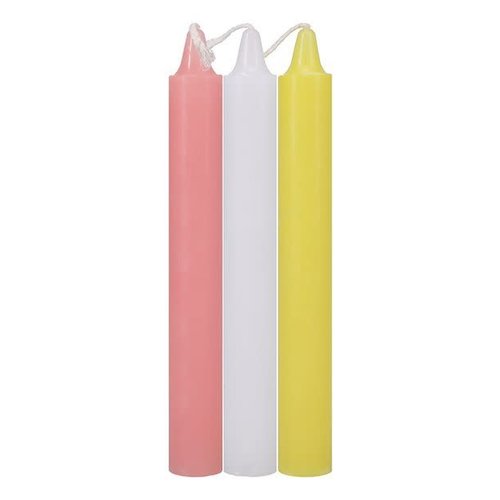 CARING CANDLES
One thing we love about this set is that lighter colored hot wax candles burn at a slightly lower temperature than their more intensely colorful cousins.