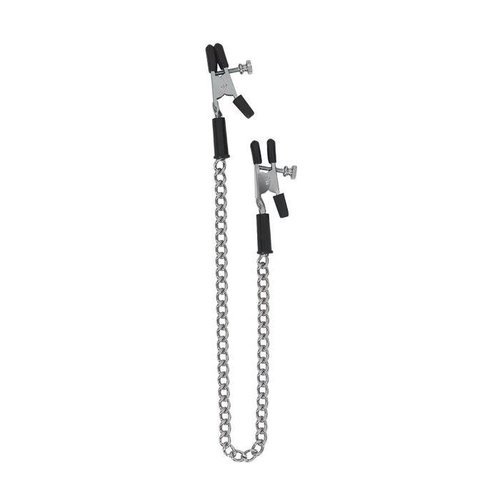 ALLIGATOR NIPPLE CLAMPS w/ CHAIN
Use the screw on the clamp to make them close less tightly, or or loosen the screw entirely for an unhindered pinch!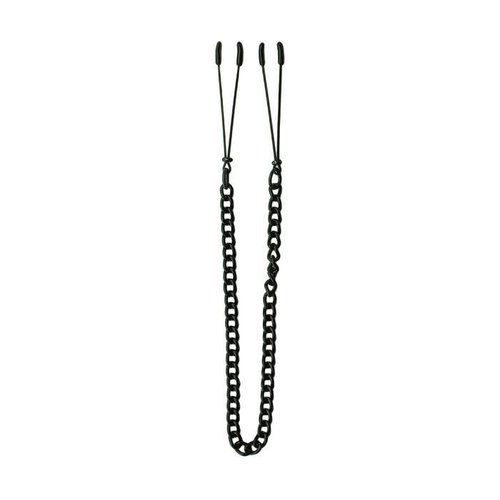 BLACK TWEEZER NIPPLE CLAMPS w/ CHAIN
These adjustable black Tweezer Clamps can deliver a feather-light touch or a tight pinch.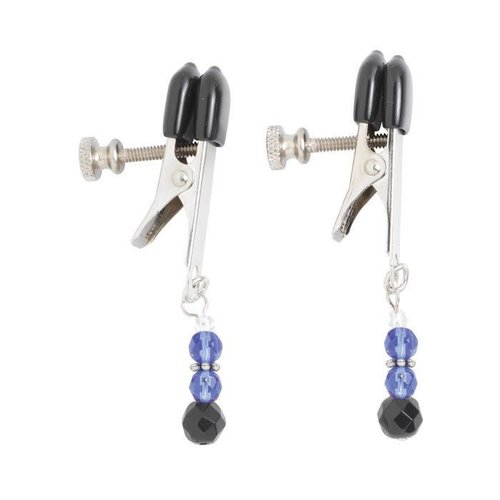 BROAD TIP ALLIGATOR CLAMPS w/ BLUE BEADS
These Broad tip Alligator Clamps with Blue Beads have a decorative look and a broad adjustable tip to fine-tune sensation to a level that is right for you.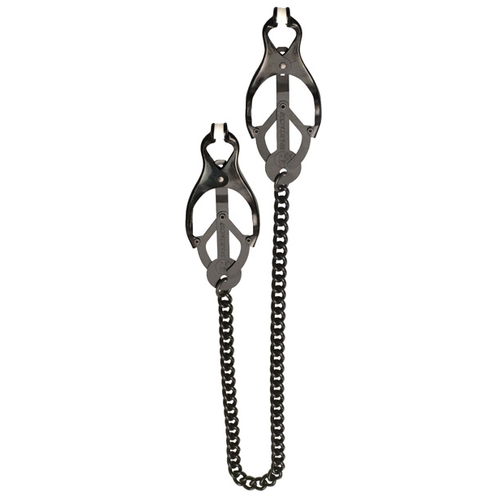 CLOVER CLAMPS
These clover clamps (sometimes called butterfly clamps) sting like a bee! They're for folks who really like it to pinch!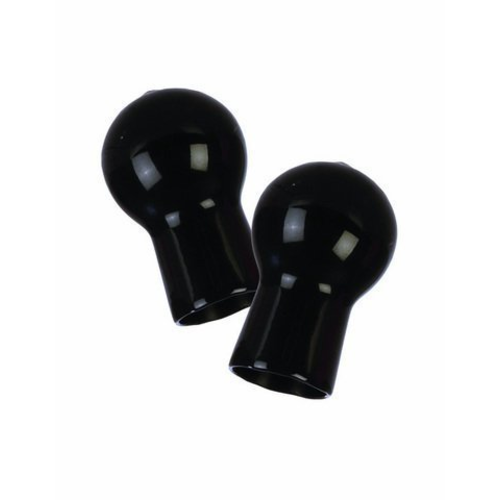 NIP SLIPS
These nipple suckers are easy to apply and they pull on nipples oh-so-nastily.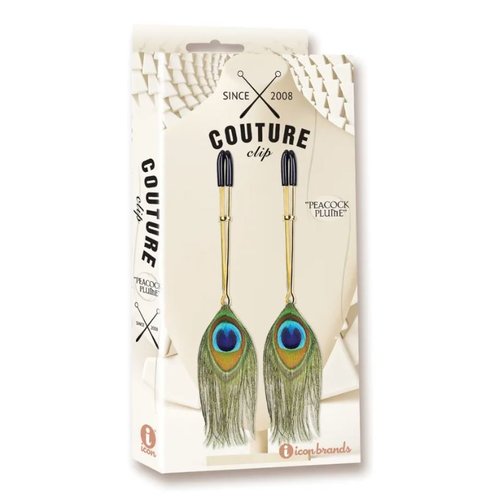 PEACOCK NIP CLIPS
Too beautiful to hide, these luxurious feathers are perfect for a burlesque act or to add a touch of mystique to any of your nude adventures!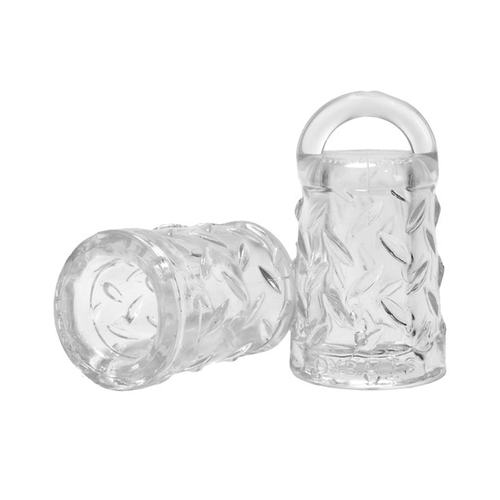 STEEL GRIP NIPPLE SUCKERS
Steel Grip Nipple Suckers produce dull, aching, burning, tingling and pinchy sensations as they pull on your nips.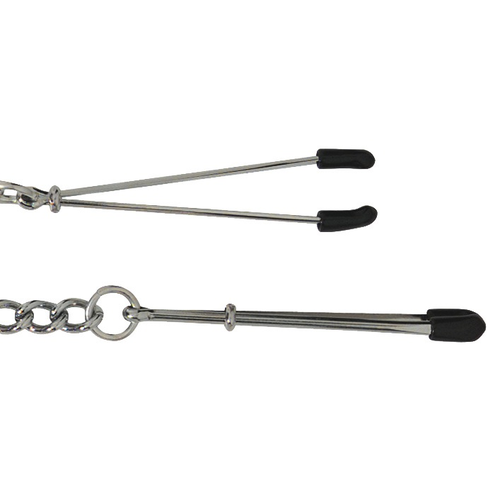 TWEEZER NIPPLE CLAMPS
These are some of our best-selling nipple clamps at Self Serve. They're great for beginners and pros. If you've been curious, we do recommend Tweezer Clamps to start out.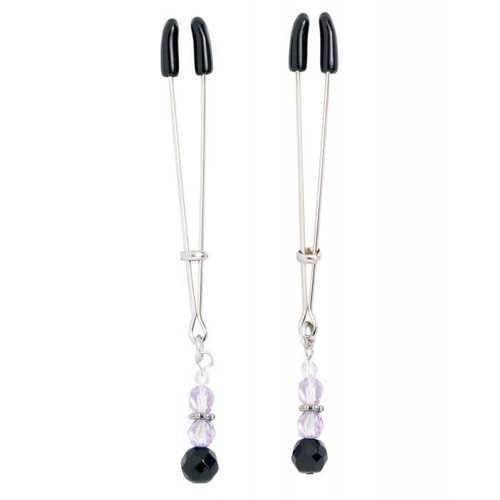 TWEEZER NIPPLE CLAMPS w/ PURPLE BEADS
Slim, sleek, and exotic, these beaded nipple clamps keep up the intensity without the weight of heavier clamps.