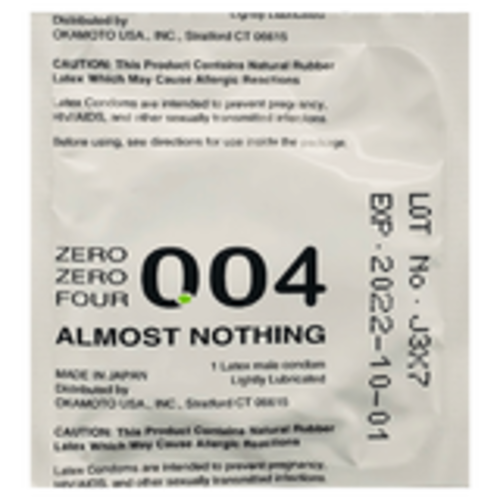 004 ZERO ZERO FOUR SINGLE
Zero Zero Four Condoms are a super thin premium latex condom. The thinnest condom on the market at 0.04mm in thickness Zero Zero Four condoms make you feel as if you forgot to wear a condom at all.
CAUTION WEAR IRON GRIP x 3
The Caution Wear Iron Grip condoms have a tighter fit, parallel-sided, and are lubricated with ultra smooth silicone-based lubricant.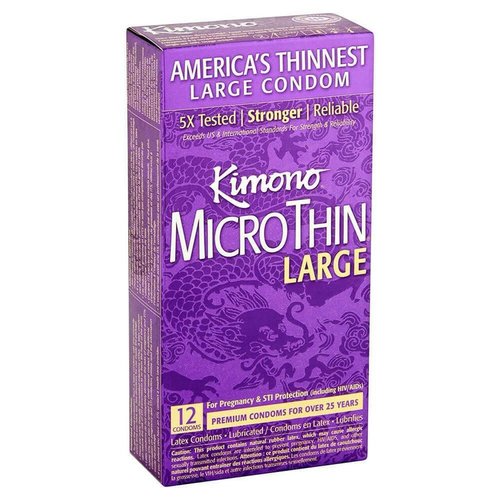 KIMONO MICROTHIN LARGE x 12
The Kimono MicroThin LARGE condoms intelligently combine a larger shaped condom with sheer thinness and ultimate strength. The Kimono MicroThin LARGE offers a longer shaft and more head room, and is 20-45% thinner than most competitors thin condoms.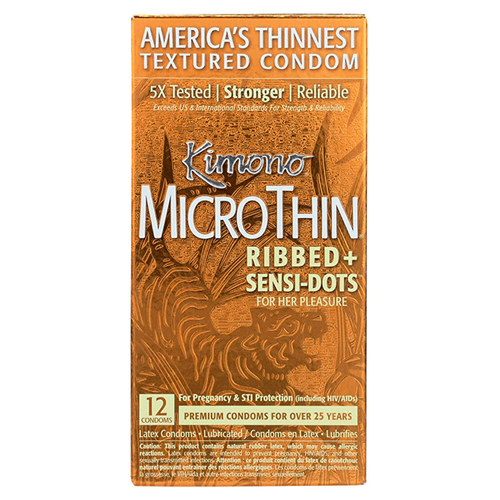 KIMONO MICROTHIN TEXTURED x 12
The best of both worlds: a thin condom and a ribbed condom combined into one to provide both partners with more sensation. Kimono MicroThin Ribbed includes dozens of ribs and hundreds of Sensi-Dots to increase friction and provide more stimulation for her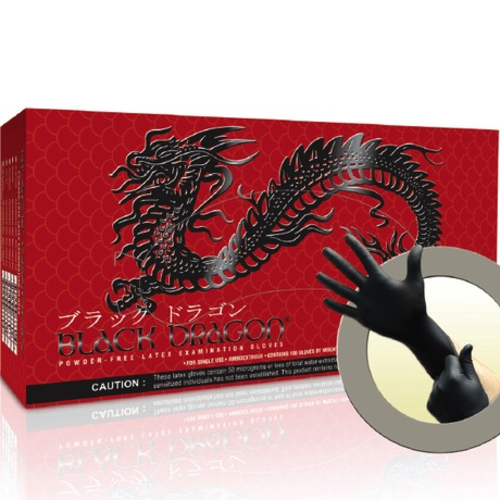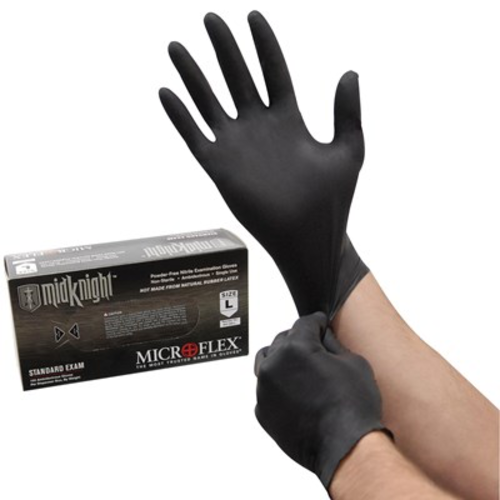 LARGE NITRILE GLOVES X 12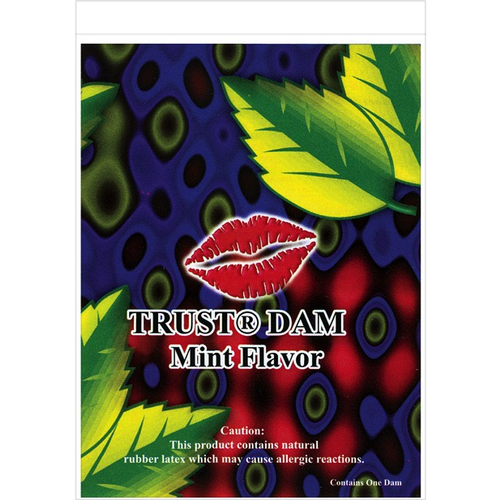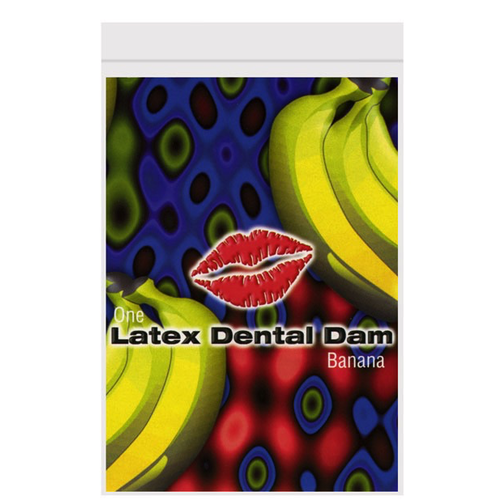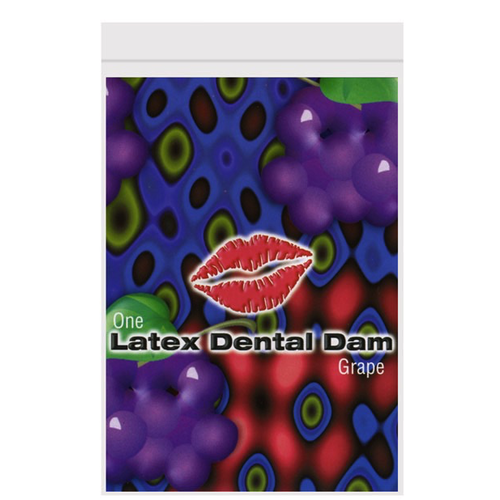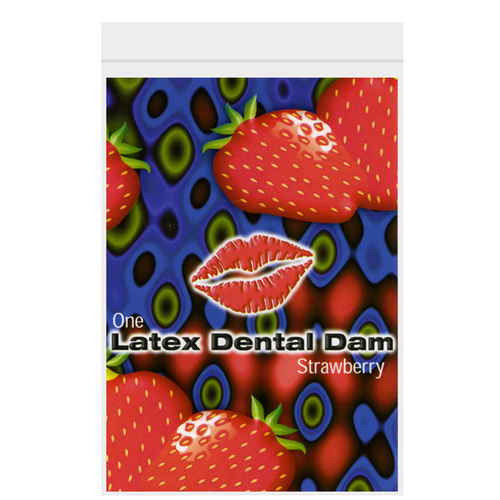 LIXX DENTAL DAM-STRAWBERRY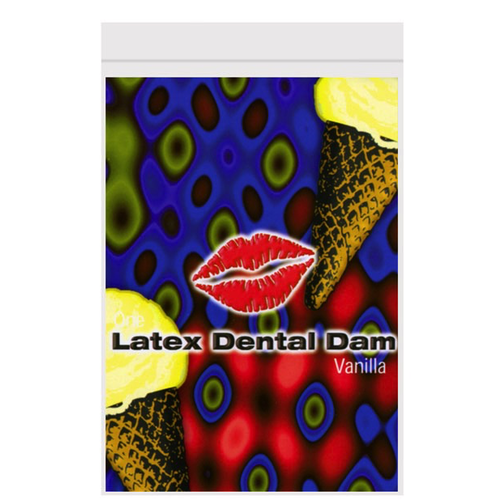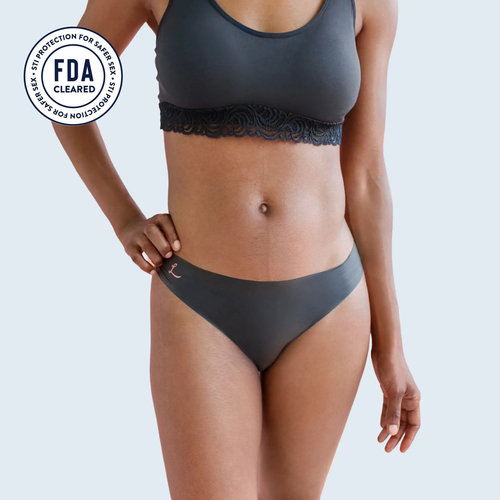 LORALS for PROTECTION BIKINI
Lorals for Protection are single-use, natural latex undies that block the transmission of bodily fluids, harmful pathogens, and sexually transmitted infections during cunnilingus and rimming.