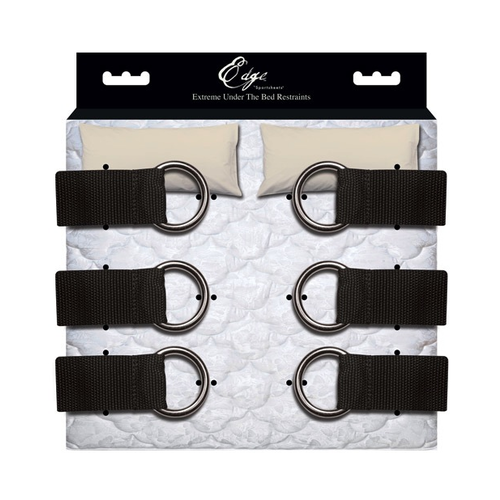 6 POINT BED RESTRAINTS
This kit takes the prize for being super sturdy, with wide straps and welded O-rings, and having six points for restraint instead of the usual four!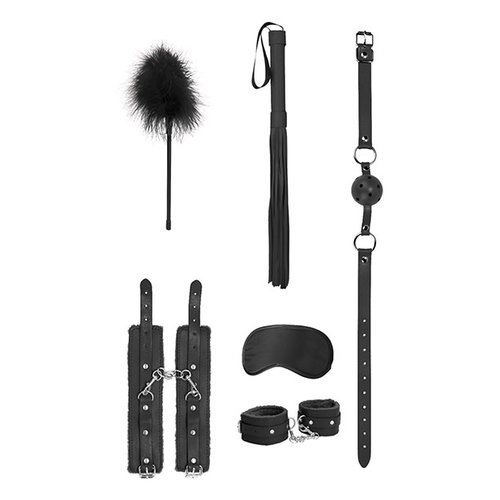 BONDAGE & SENSATION KIT
Want to explore kink?  With a little ouch and a bit of power play?  This kit comes with some essentials to heat up your sex life.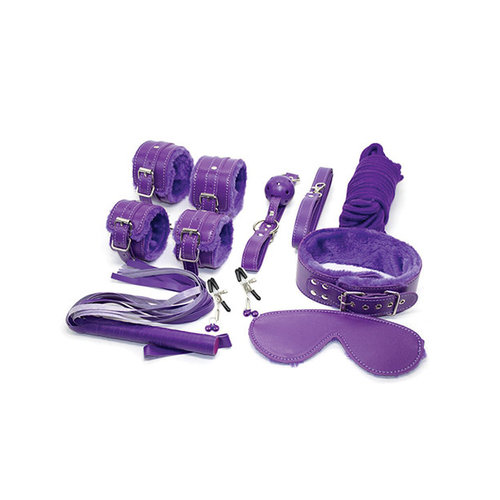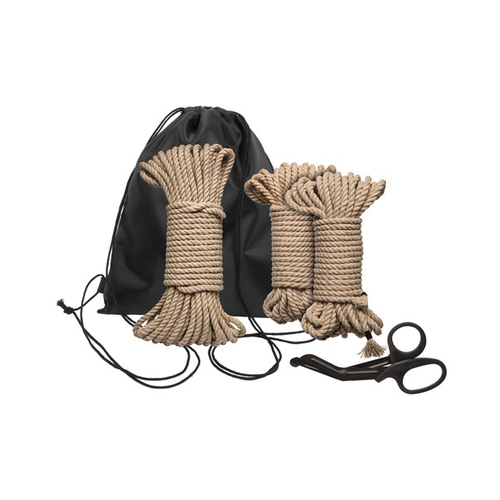 KINK ROPE 5pc KIT
This kit includes everything you need to get started with safe, thrilling rope bondage.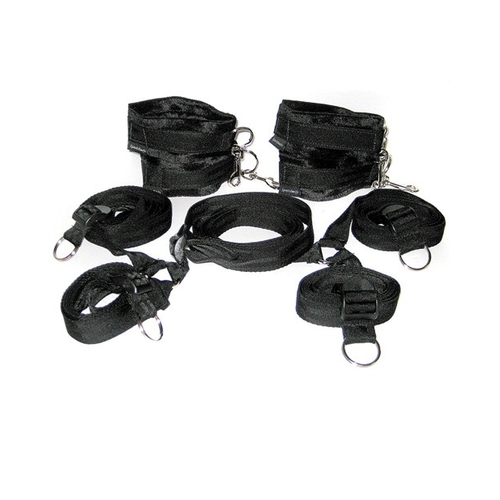 ULTIMATE BED BONDAGE KIT
Slide the restraint straps under your mattress for an instant bondage bedroom. Four 60" straps adjust to fit any size bed with a plastic buckle so you can shorten or lengthen the straps for a customized fit.