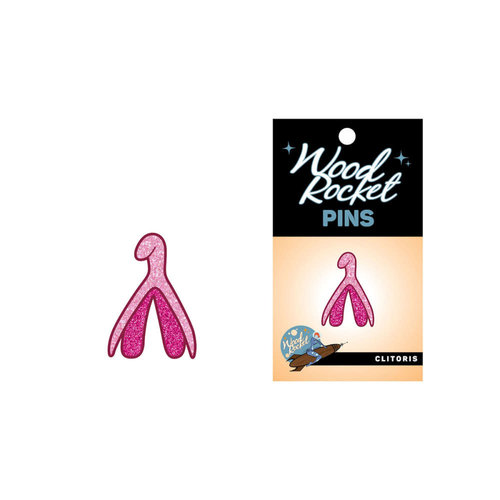 CLITORIS PIN
This large fun soft enamel glittery Clitoris lapel pin is the perfect accessory.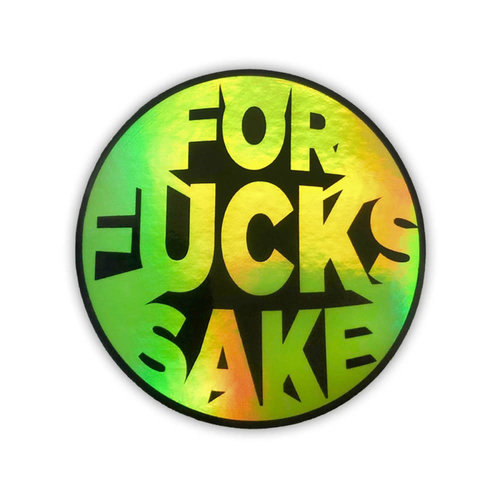 FOR FUCK'S SAKE STICKER
Boost moods with this deluxe sticker declaring "For Fuck's Sake!"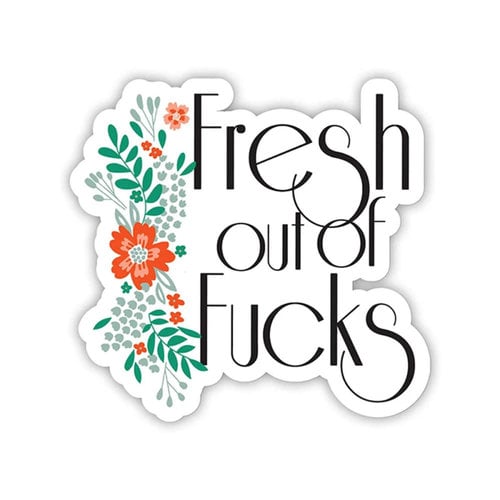 FRESH OUT OF FUCKS STICKER
Alert others that you're FRESH OUT OF FUCKS!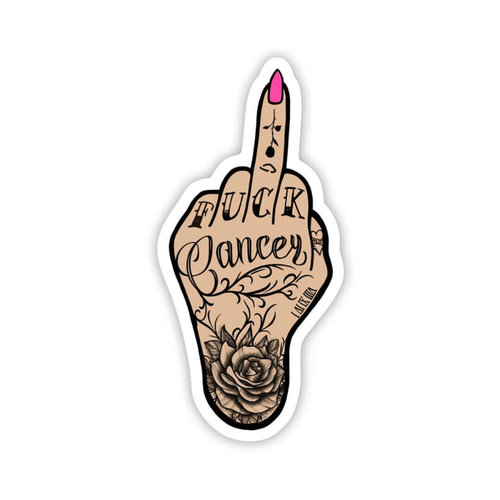 FUCK CANCER STICKER
You know it.  I know it.  Cancer sucks.  Declare this fact anywhere you stick this waterproof, scratch resistant sticker with a durable matte finish.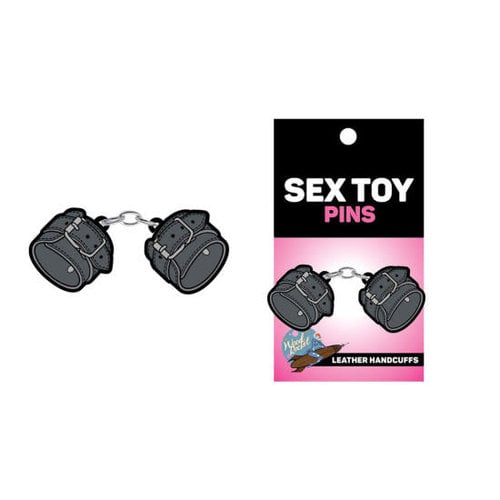 HANDCUFFS PIN
In soft enamel, this large Leather Handcuffs lapel pin is a fun accessory for you or your bondage buddy! The pin shows two black handcuff pins connected via real chain and looks fantastic!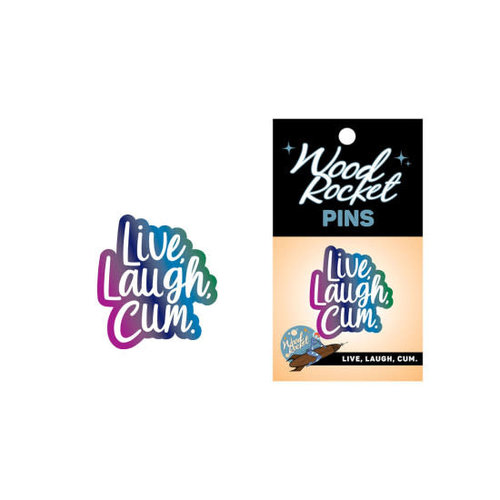 LIVE LAUGH CUM PIN
Fun, sex-positive, a celebration of the orgasm... This pin is all that and more!  It's made of soft enamel on an iridescent rainbow metal.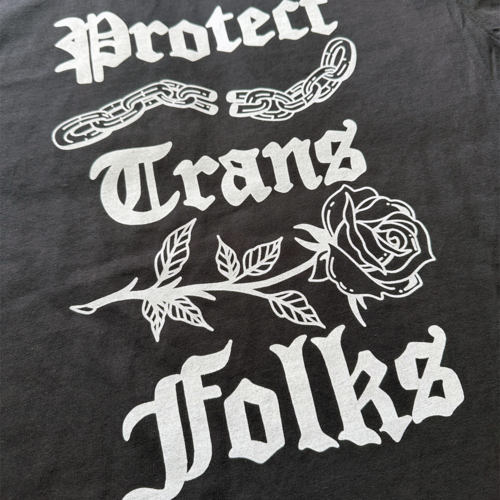 PROTECT TRANS FOLKS SHIRT
A black short sleeve shirt with gothic font in white ink, with the statement "Protect Trans Folks" with a rose and chain.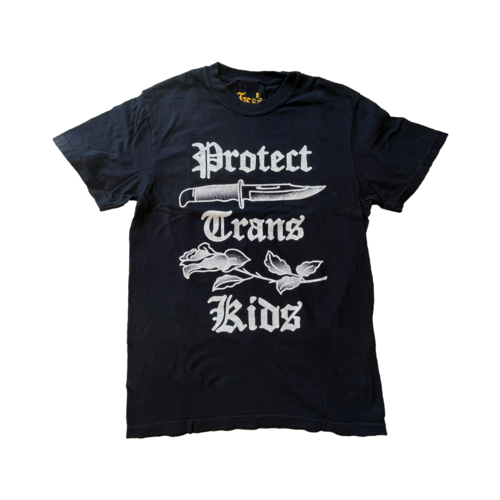 PROTECT TRANS KIDS SHIRT
A black short sleeve shirt with the statement "Protect Trans Kids" with a rose and knife between the letters, all in a white gothic font. Designed by Rio Wolf.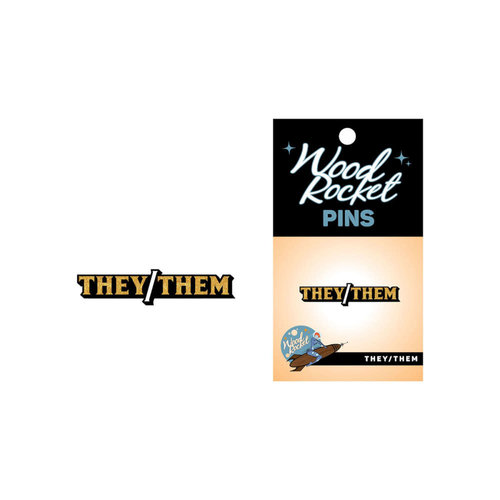 THEY/THEM PIN
Keep your correct pronouns easily visible with this soft enamel pin that conveys that you use They/Them pronouns.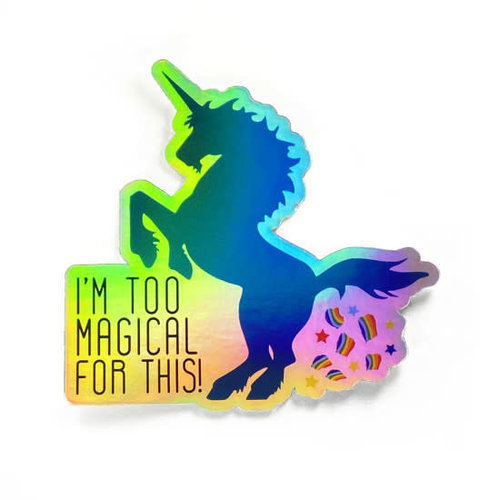 TOO MAGICAL FOR THIS STICKER
Waterproof and scratch resistant with a durable holographic vinyl finish, you're going to love this sticker!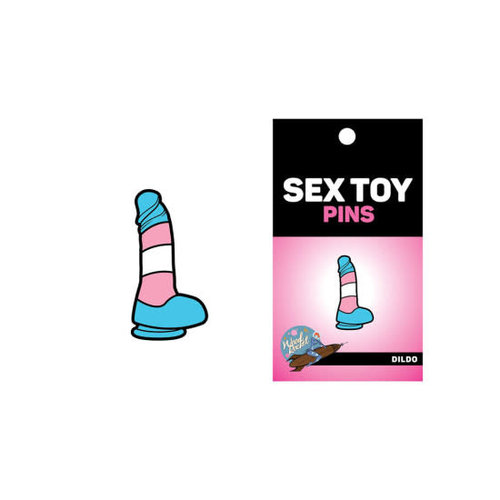 TRANS DILDO PIN
Wear your pride with this fun, soft enamel dildo lapel pin.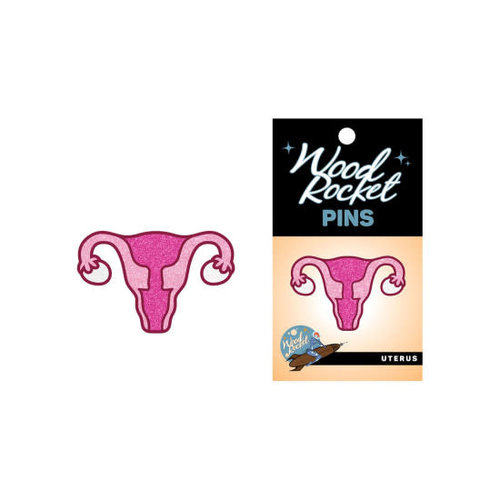 UTERUS PIN
Bring cute to the uterus with this large, adorable, soft enamel pin with pink and white glitter!