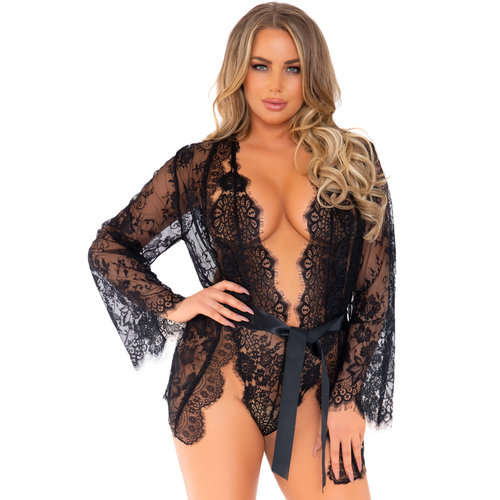 3 PIECE LACE TEDDY -Black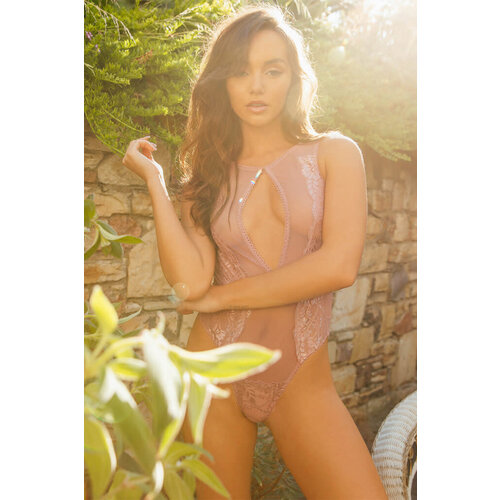 ASH ROSE TEDDY
With a double key-hole design (one in front, one in back) this teddy is a classic example of "sexiest when you can almost see everything."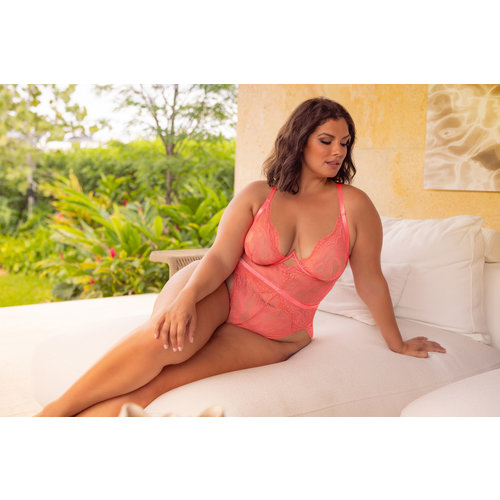 AURA TEDDY -Peach
Equal parts sweet and seductive, the Aura Teddy is designed with charming detail.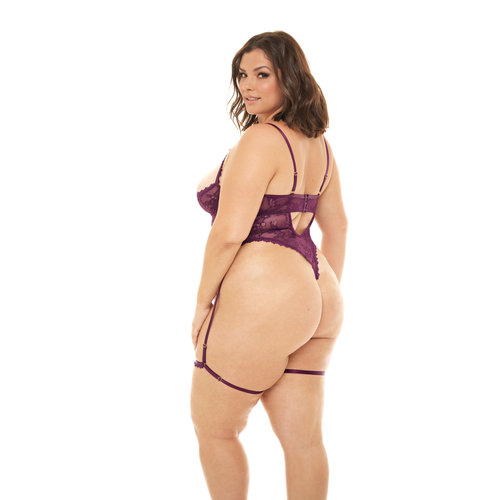 ELAYNE -Purple
Article code
52-11739 PPU S/M
Elayne is designed with a fashion forward all-over lace and decorative garter stays that wrap around the body.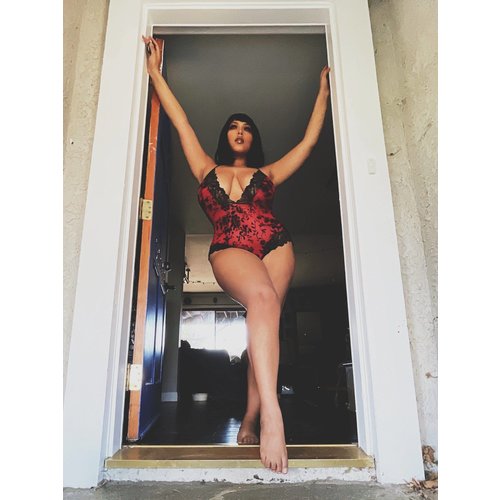 PARTY OF TWO
Featuring an all-over floral design with delicate velvet and lace accents, this seductive "Party Of Two" flocked teddy lets your imagination run wild.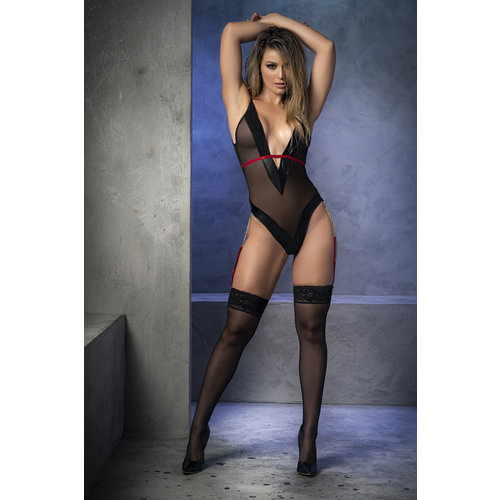 RED HORIZON TEDDY
The simplicity of this bodysuit is what makes it so powerful. Combination of transparent mesh and faux leather accents, red details and chains.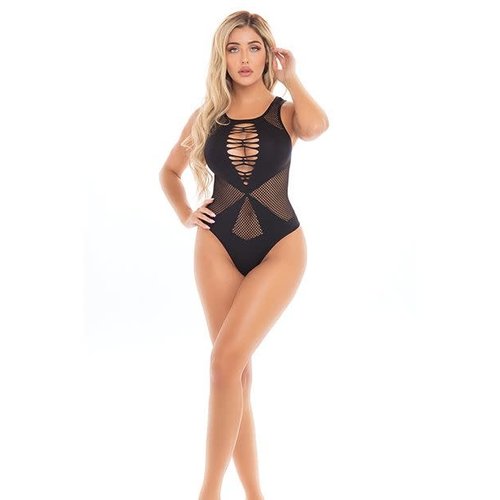 STRAPPED IN BODYSUIT
Article code
PL20035-BK-QN
This bodysuit with a scoop neckline has a starburst pattern of alternating opaque, fishnet, and slashed segments.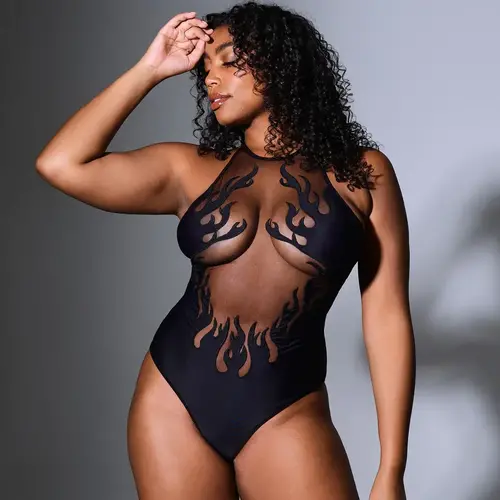 THISTLE & SPIRE SMOKIN MIRRORS BODYSUIT
This black bodysuit with fire embroidery has a high halter neckline and a thong back.