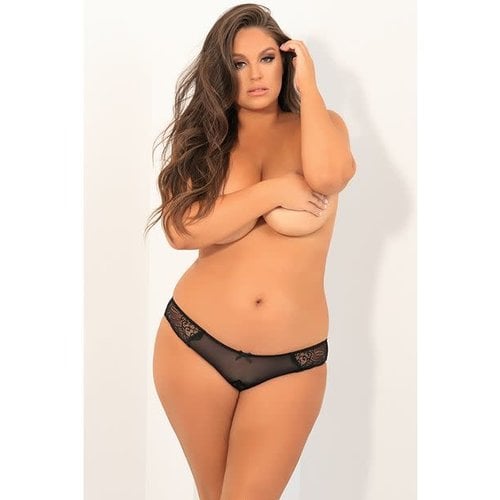 ATTENTION SEEKER OPEN BACK PANTY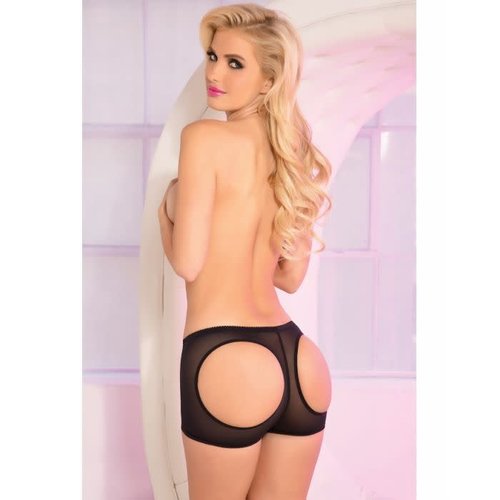 BUTT BOOSTER BOYSHORT -Black
These completely open back boyshorts are fun, flirty and perfect for enticing without saying a word.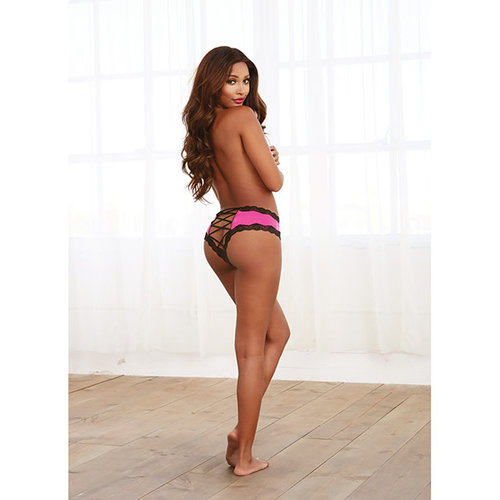 CRISS CROSS CHEEKY BACK PANTY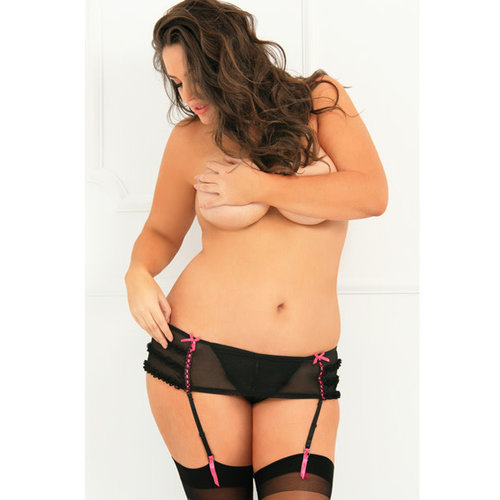 CROTCHLESS MESH SKIRTED THONG W/ GARTERS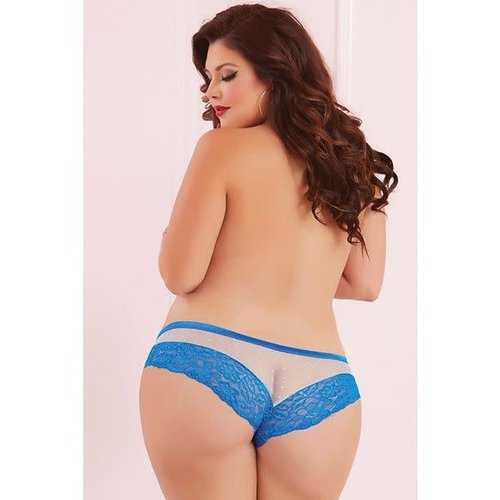 DOT MESH PANTY W/ GALLOON LACE
Fantastic blue galloon lace surrounding a white polka dotted mesh.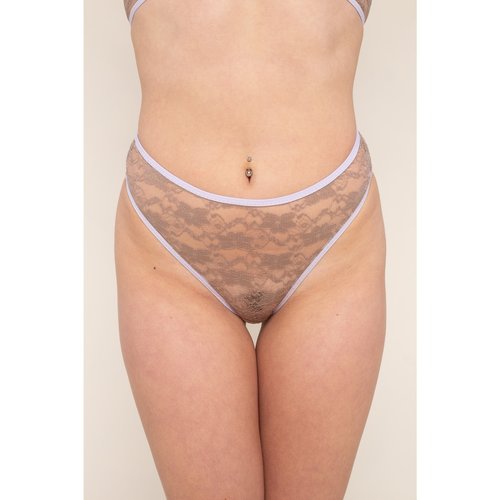 FLORAL LACE CHEEKY UNDERWEAR -Taupe/Lavender
Taupe may not be the color everyone thinks of with lingerie, but it's a surprisingly lovely color on so many skin tones. Grab these cheeky undies while they last and see for yourself!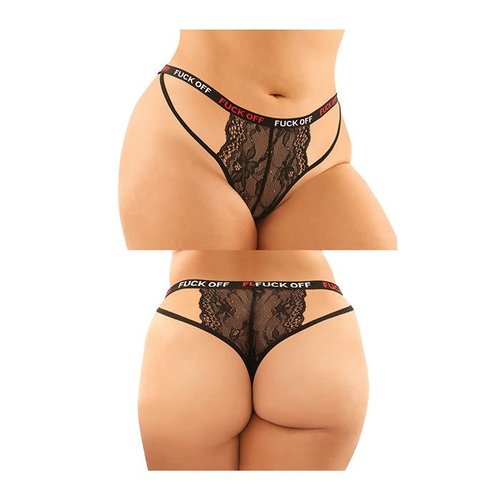 FUCK OFF PANTY & THONG x 2 pieces
Article code
FTAF2PK6-BK-SM
Cut out lace panty and a caged thong each with "Fuck Off" repeatedly written on the elastic.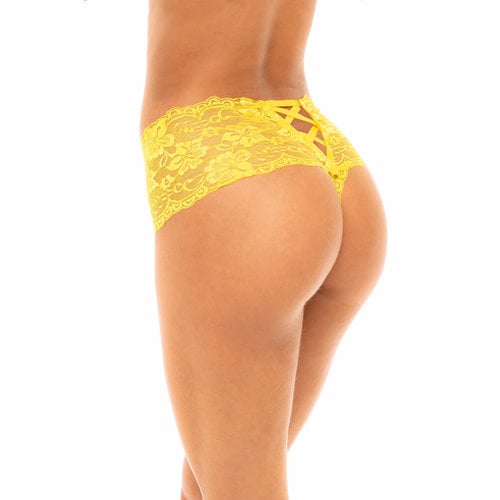 GOODNIGHT KISS BOYSHORT -Yellow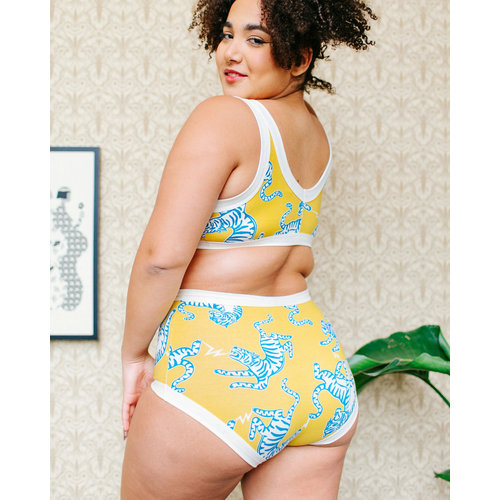 GROWL-PURR BRIEF
Super comfy underwear with a fun and sassy print of tigers doing what tigers do!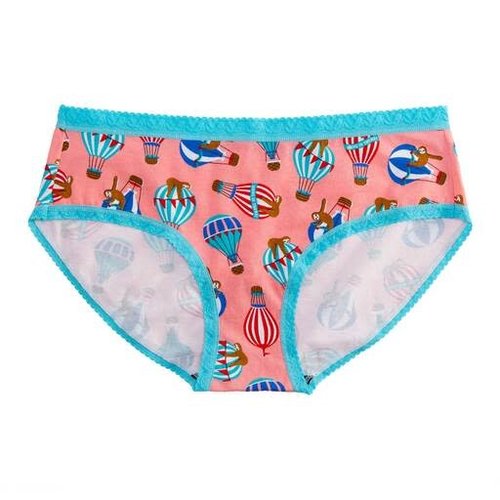 HANG IN THERE PANTIES
Sloths on hot air balloons reminding you that they're on your side! And also on your undies with these super stretchy soft hipsters.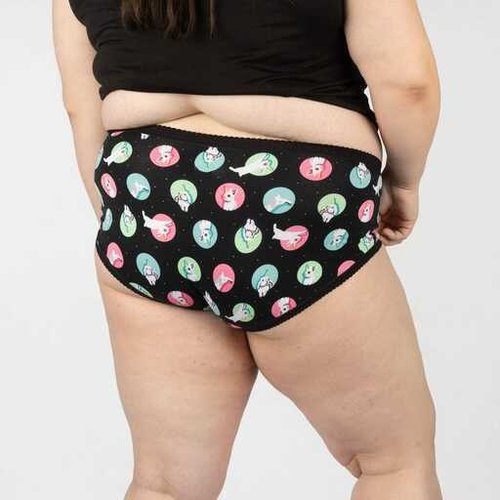 HOP IT TO ME PANTIES
Have you heard of the bunnycorn? Some experts believe you're much more likely to find one when you're wearing this Hop It To Me Hipster Underwear made of super-stretchy and soft blended cotton, with a fit that offers outstanding support.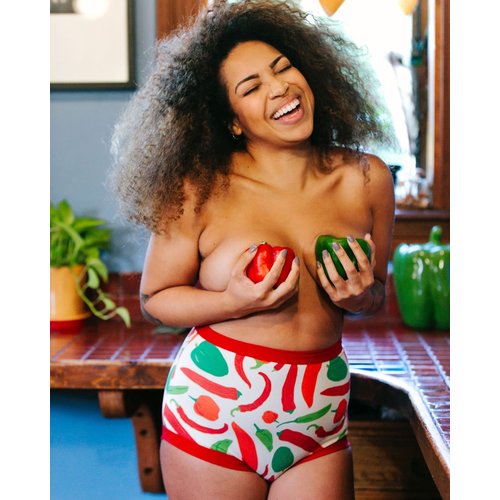 HOT PEPPER HIGH RISE
Did someone say Hot Peppers? Oh, yeah... you know it! Can you name all the peppers shown?