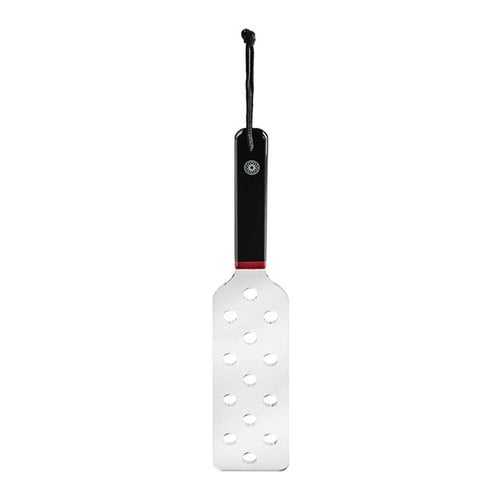 ACRYLIC SPANKER
The Acrylic Spanker features an impact surface with 13 die-cut holes that reduce air resistance for a faster swing and harder hits.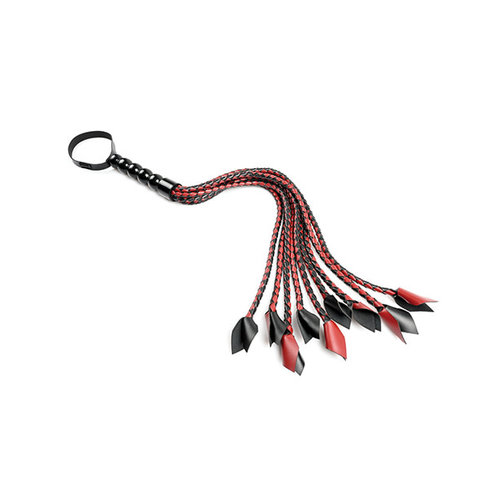 BRAIDED FLOGGER (V)
Intensify your impact play with this Braided Flogger!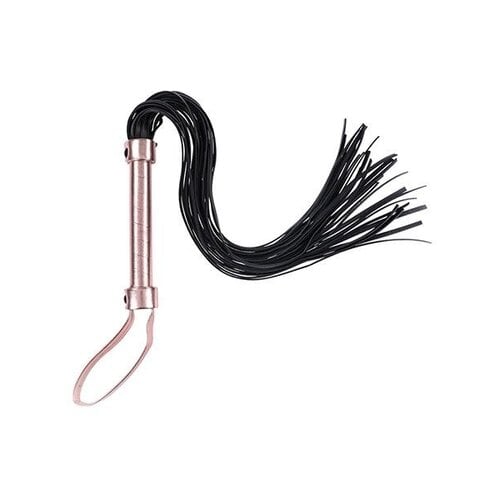 BRAT FLOGGER
Create teasing, tickling, stinging, or biting sensations with the Brat Flogger.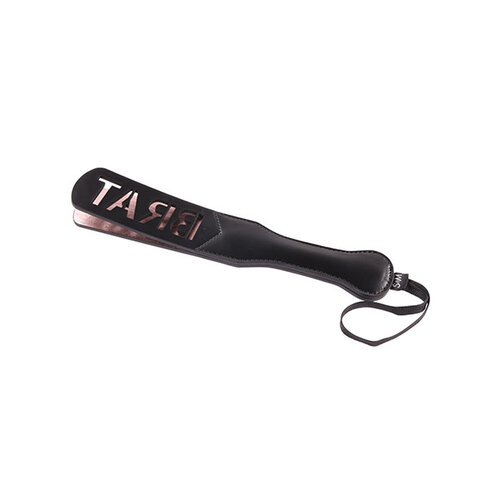 BRAT MINI PADDLE
Leave your mark with the Brat Mini Paddle, designed to imprint the word "BRAT" with sensuous, thuddy impact!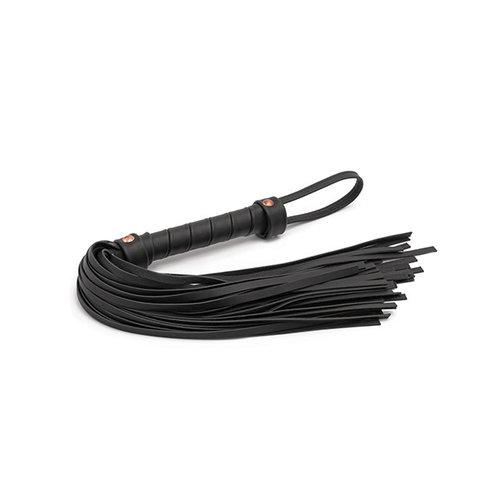 COUTURE BLACK FLOGGER
This elegant flogger is easy to use and easy to love.
ENCHANTED FLOGGER (V)
The small, sexy Enchanted Flogger is perfect to tickle, tease and flog with its soft, velvet like falls.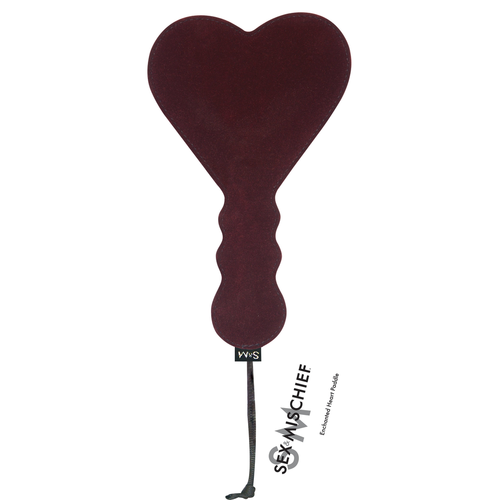 ENCHANTED HEART PADDLE (V)
The Enchanted Heart Paddle has two sides, one vegan burgundy fur and the other a flat velvety feel for whatever mood you may be in.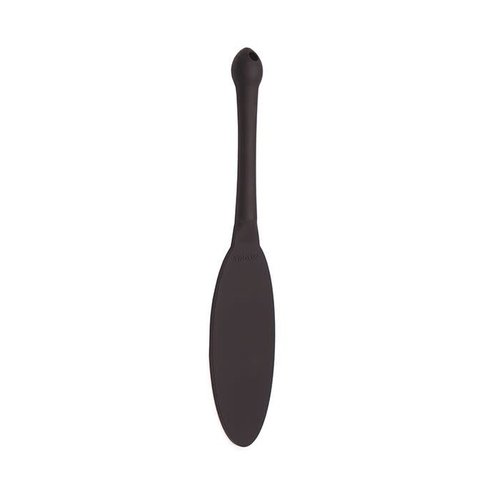 GEN PADDLE
If you're looking for a paddle with great sting- look no further! The Gen Paddle has your back (and bottom)~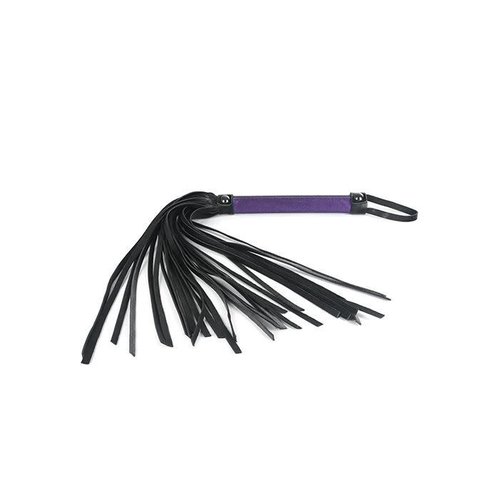 GLEAMING PURPLE FLOGGER (V)
Sleek design and delicious sensations meet in the soft falls, and luxurious purple handle of this flogger.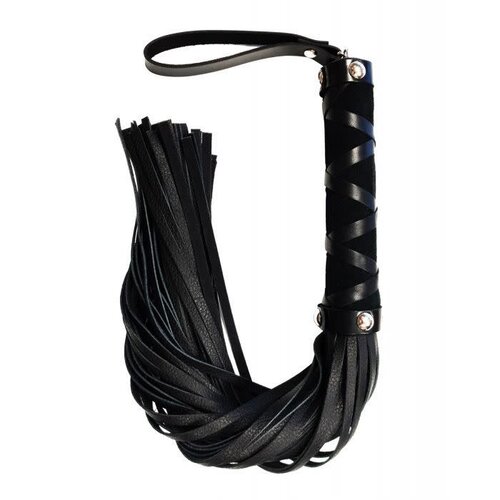 LEATHER FLOGGER SUEDE HANDLE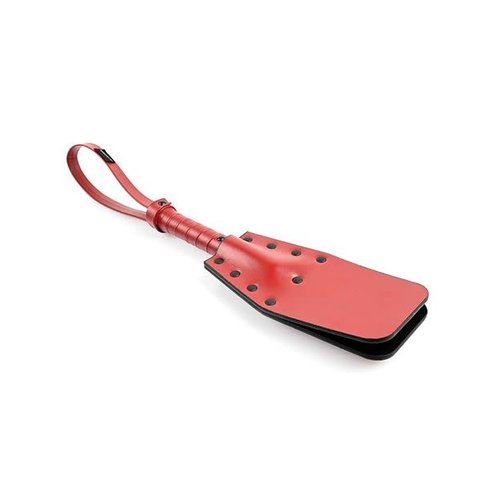 LOUD & PROUD SPANKER (V)
The Studded Spanker's slim faux leather impact surface—part studded, part smooth— gives players the choice to dial down the intensity and only slap and tap with the smooth end, or take it to new highs and strike including the studded area.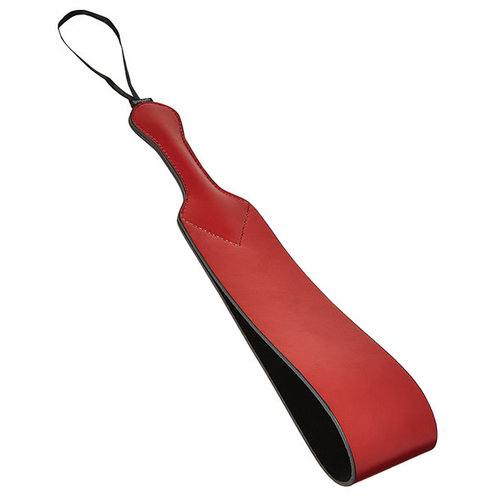 LOUD AND LOVELY PADDLE (V)
This unique paddle leaves a striking impression...