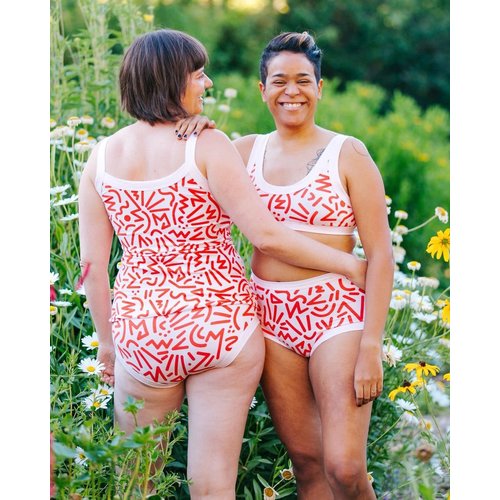 ENERGY VIBES BRIEF
This latest print is giving us those much needed positive vibes. Like we always say, 'good vibes start with your underwear'… yeah, ok, we don't always say that, but we're going to now!!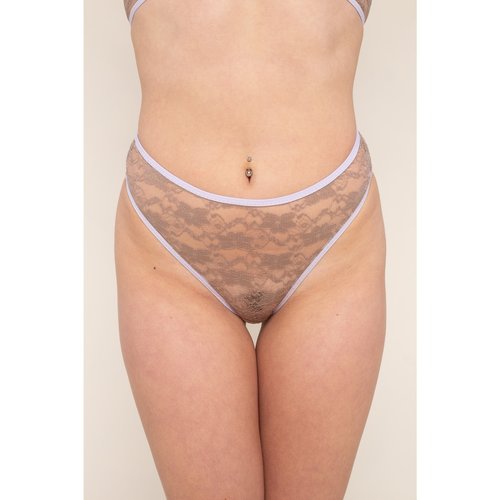 FLORAL LACE CHEEKY UNDERWEAR -Taupe/Lavender
Taupe may not be the color everyone thinks of with lingerie, but it's a surprisingly lovely color on so many skin tones. Grab these cheeky undies while they last and see for yourself!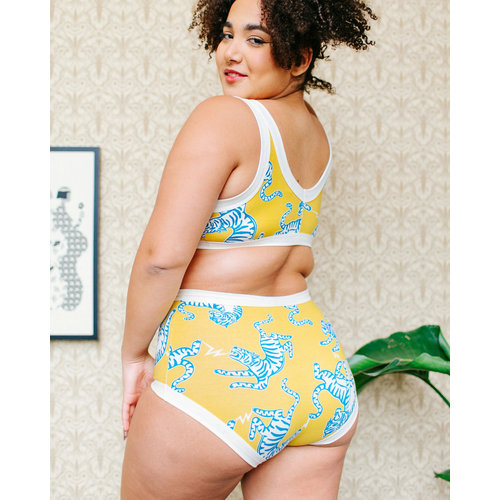 GROWL-PURR BRIEF
Super comfy underwear with a fun and sassy print of tigers doing what tigers do!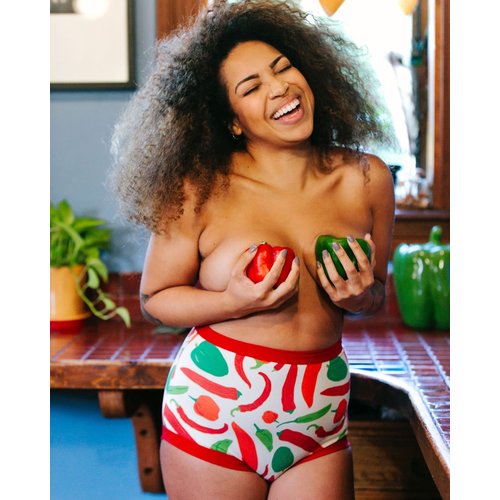 HOT PEPPER HIGH RISE
Did someone say Hot Peppers? Oh, yeah... you know it! Can you name all the peppers shown?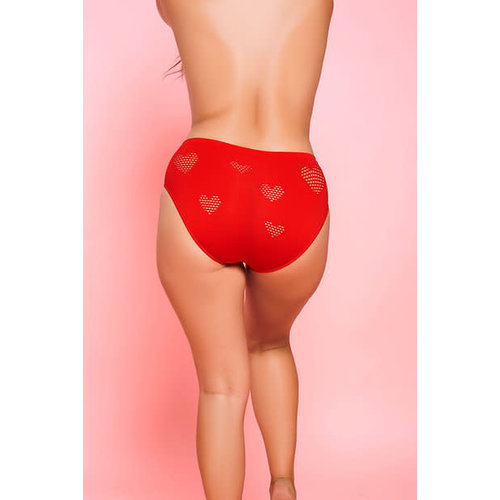 OPEN HEART PANTY HIGH WAIST
Just in time for Valentine's day, this full coverage panty has a great cut and hearts made by fishnet cutouts all along the fabric!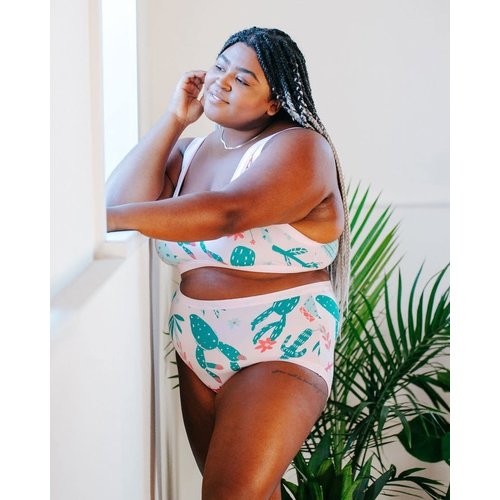 PRICKLY PEAR BRIEF
The iconic prickly pear is a jewel in our local desert, especially when it's flowering or fruiting. Some think of cacti as unfriendly, but we know how amazing (and beautiful, and edible...) these plants really are.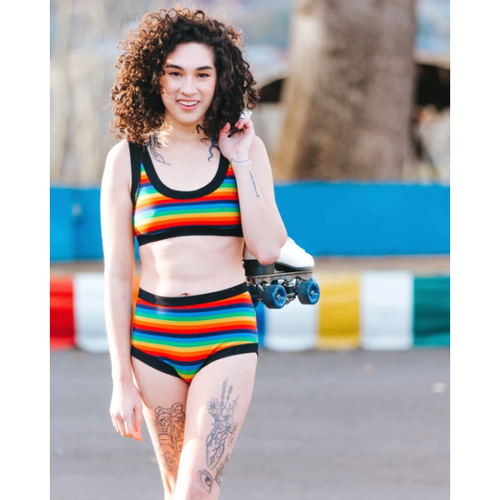 RAINBOW STRIPE BRIEF
Love rainbows?  ​Take PRIDE in your undies with this 70's inspired print!  If you're into underwear that stay put and don't crawl up your bum, you're going to love these!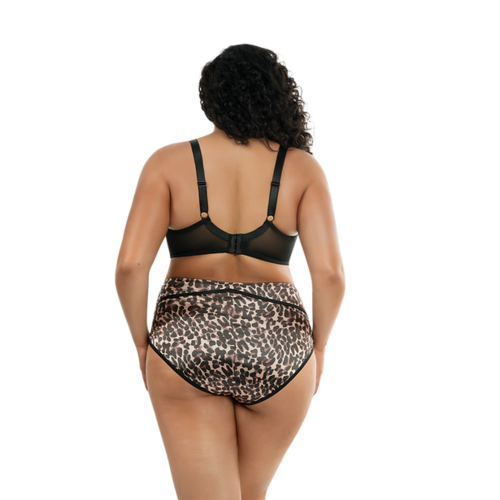 SAPPHO HIGH WAIST BRIEF -Leopard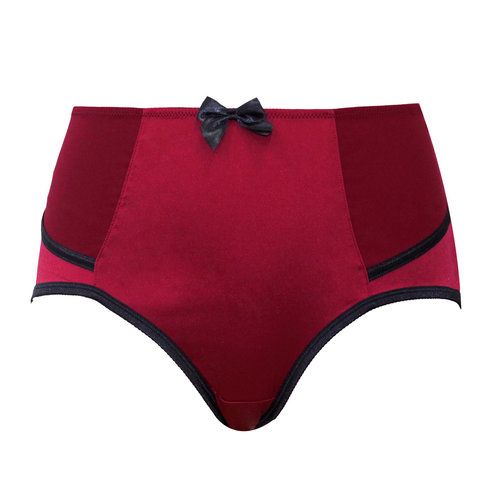 SAPPHO HIGH WAIST BRIEF -Red