CAUTION WEAR IRON GRIP x 3
The Caution Wear Iron Grip condoms have a tighter fit, parallel-sided, and are lubricated with ultra smooth silicone-based lubricant.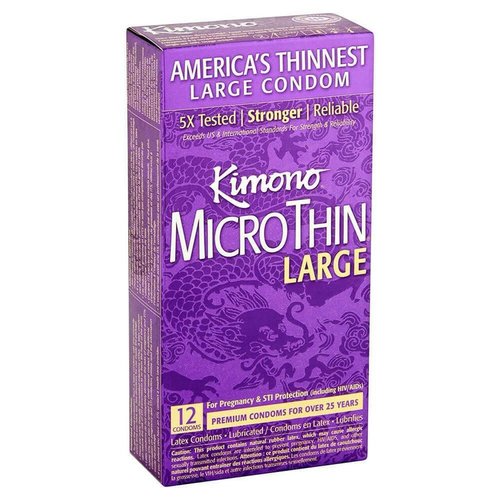 KIMONO MICROTHIN LARGE x 12
The Kimono MicroThin LARGE condoms intelligently combine a larger shaped condom with sheer thinness and ultimate strength. The Kimono MicroThin LARGE offers a longer shaft and more head room, and is 20-45% thinner than most competitors thin condoms.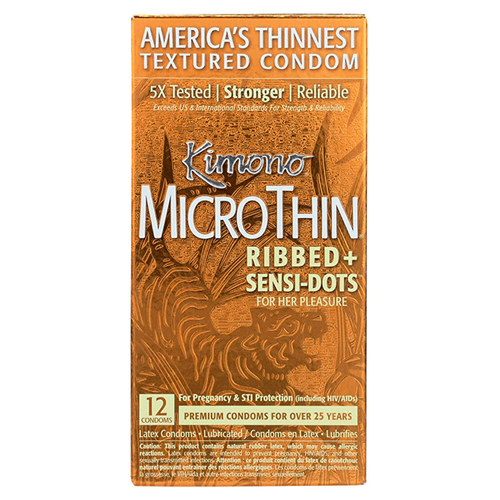 KIMONO MICROTHIN TEXTURED x 12
The best of both worlds: a thin condom and a ribbed condom combined into one to provide both partners with more sensation. Kimono MicroThin Ribbed includes dozens of ribs and hundreds of Sensi-Dots to increase friction and provide more stimulation for her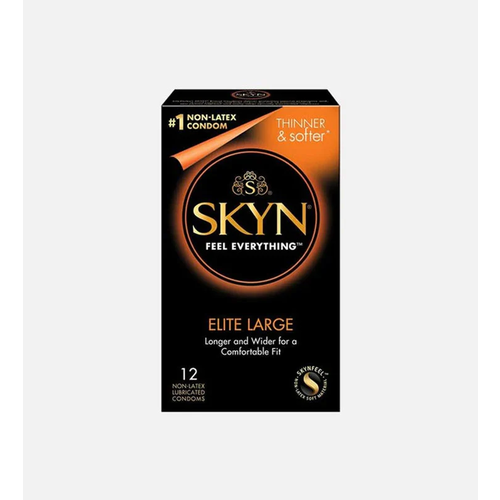 SKYN ELITE LARGE x 12
15% thinner than the SKYN Original condoms, and longer and wider for more comfort, these condoms provide ultimate sensitivity.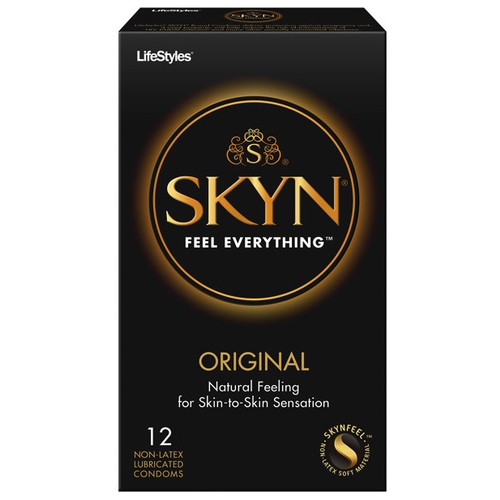 SKYN ORIGINAL x 12
Skyn condoms are soft and flexible.  The breakthrough polyisoprene non-latex material gives you great sensitivity and is clinically proven to enhance sensation.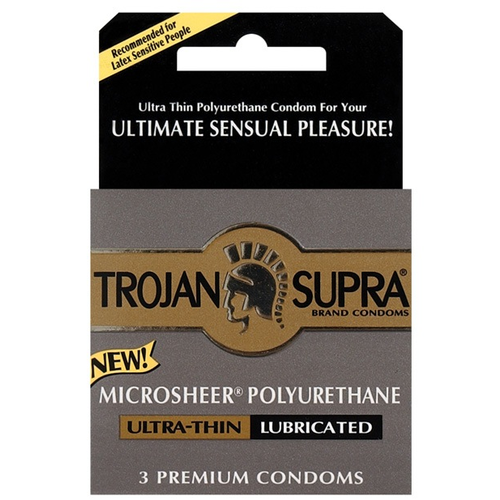 TROJAN SUPRA ULTRA CONDOMS x 3
Thin, strong, odor and latex-free polyurethane condoms.