Search results for results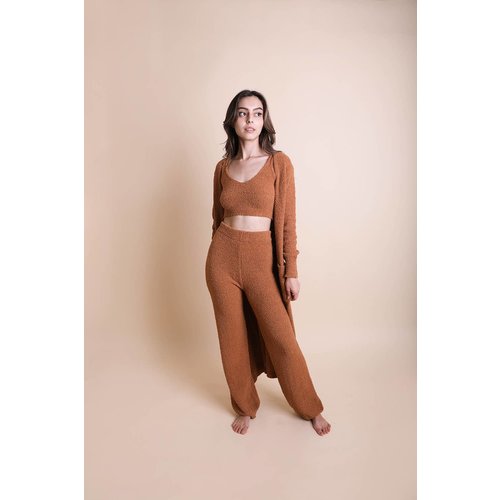 COZY LONGLINE CARDIGAN w/ POCKETS -Brown
Wrap up in this super cozy, super soft cardigan with pockets!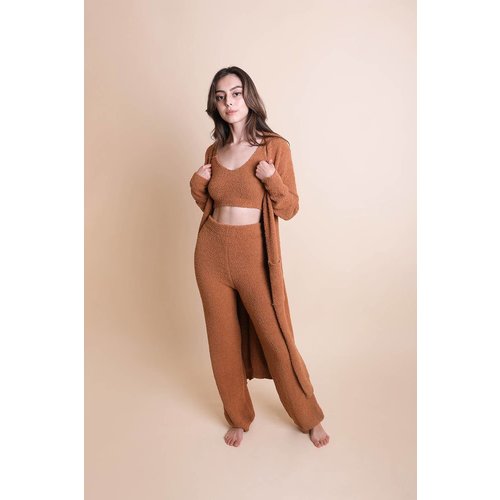 COZY LOUNGE PANTS -Brown
A straight fit with a soft, stretchy waist.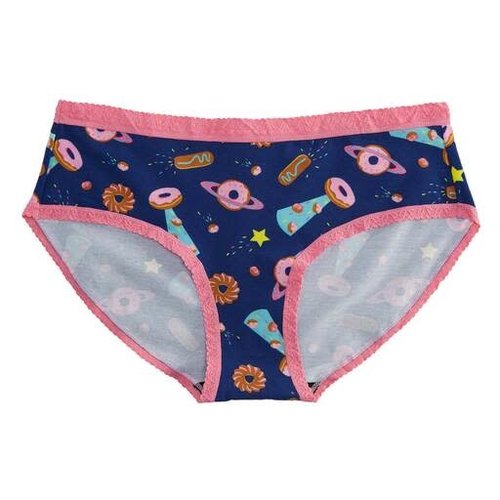 GLAZED GALAXY PANTIES
Donuts in spaaaaace! And on these undies with super stretchy, soft fabric.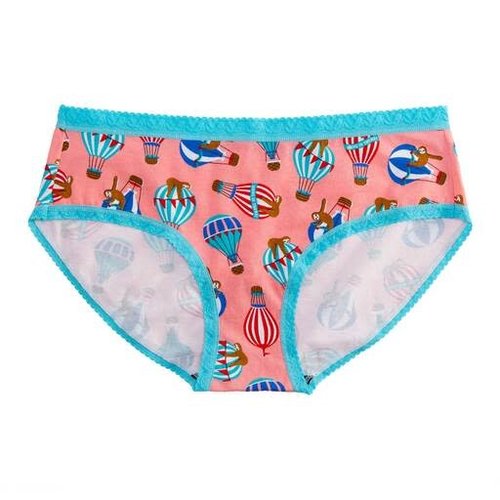 HANG IN THERE PANTIES
Sloths on hot air balloons reminding you that they're on your side! And also on your undies with these super stretchy soft hipsters.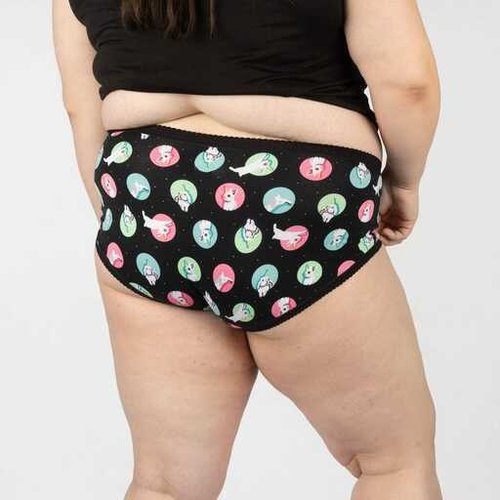 HOP IT TO ME PANTIES
Have you heard of the bunnycorn? Some experts believe you're much more likely to find one when you're wearing this Hop It To Me Hipster Underwear made of super-stretchy and soft blended cotton, with a fit that offers outstanding support.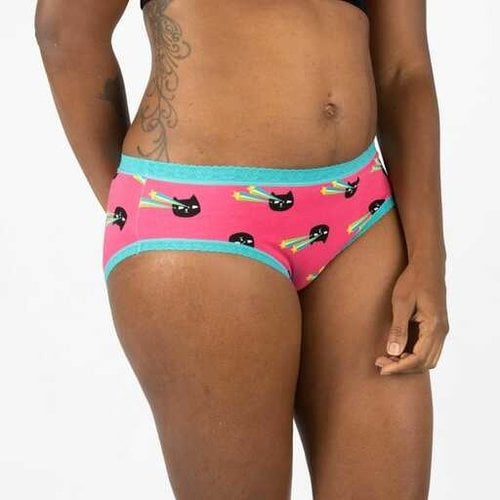 KITTY STAR PANTIES
Your kitty is grumpy! Quick! Put on these Kitty Star panties before it shoots rainbow star laser beams from its eyes!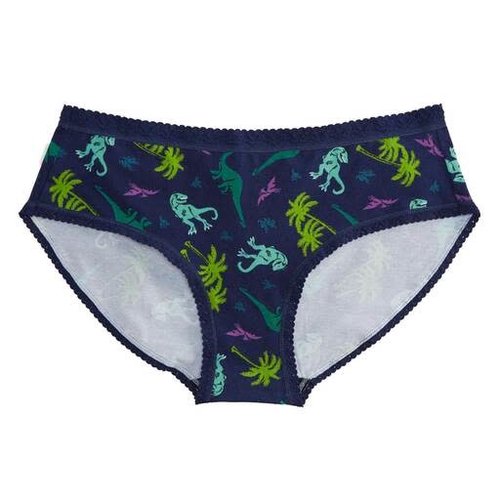 LAND OF THE DINO PANTIES
Everyone kind of wants a dinosaur, right? Keep yours clothes to you on these super stretchy, soft hipster underwear.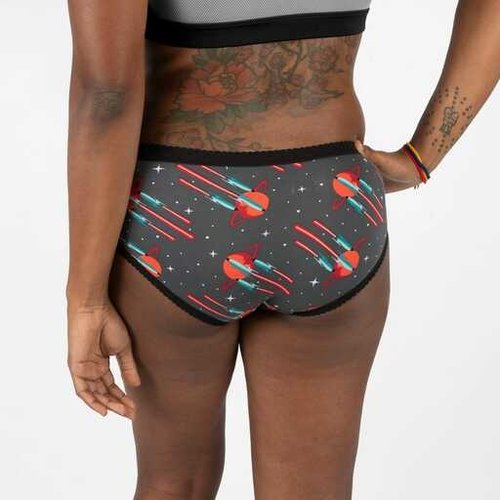 LAUNCH FROM EARTH PANTIES
Gazing at the stars has never been as grand as it is while wearing these Launch From Earth hipsters! They're super stretchy and soft.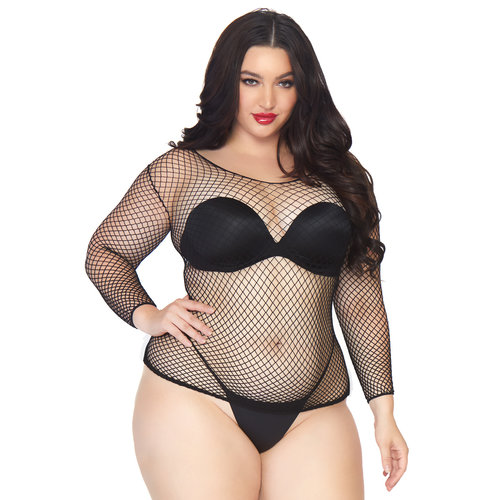 LONGSLEEVED FISHNET TOP - Black
An absolute classic, this fishnet top has longsleeves and the beautiful stretch you know and love from fishnet!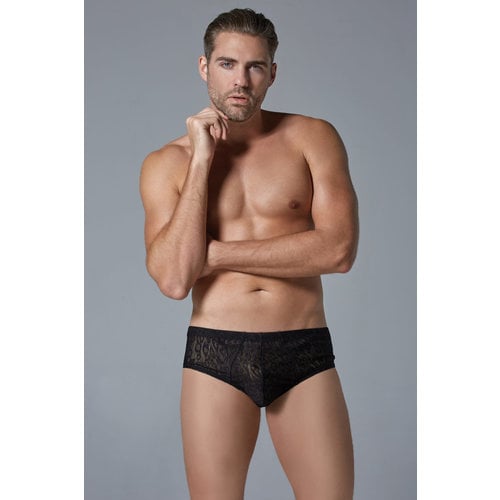 LUCA LEOPARD BRIEF
Mid-rise leopard motif brief.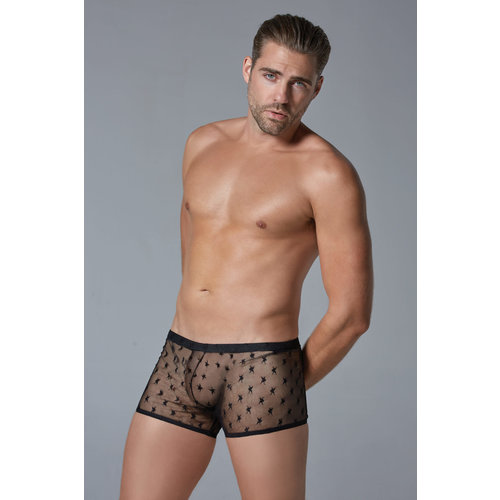 LUCA STAR BOXER
Ultra Sheer lace star motif boxer with elastic waistband, elasticized thighs and open back.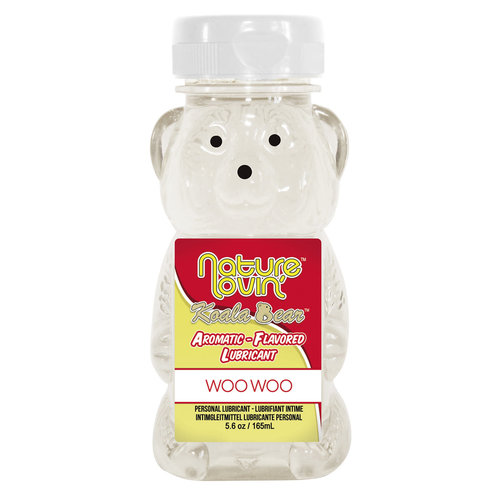 NATURE LOVIN' KOALA LUBE- Cranberry Peach woo woo
Zippy and sweet, this flavor is alive with cranberry, peach schnapps, vodka and general summer-y pizazz.