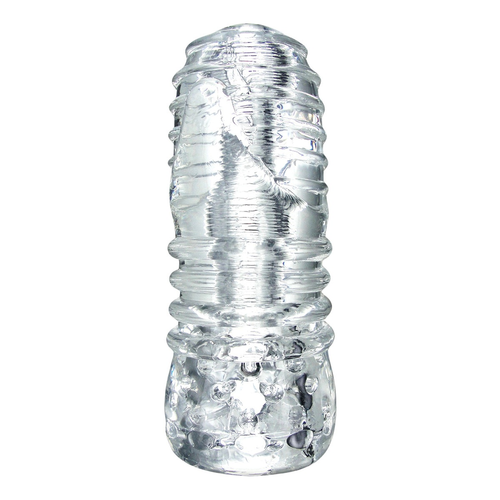 BLIZZARD
There's nothing quite like pushing the head of your penis through a tight spot and feeling a firm squeeze from all sides.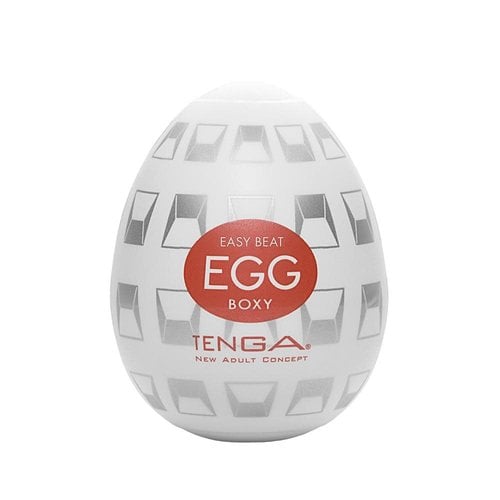 BOXY ELASTA-EGG
Open angled boxes alternate up and down the entire inside of this egg!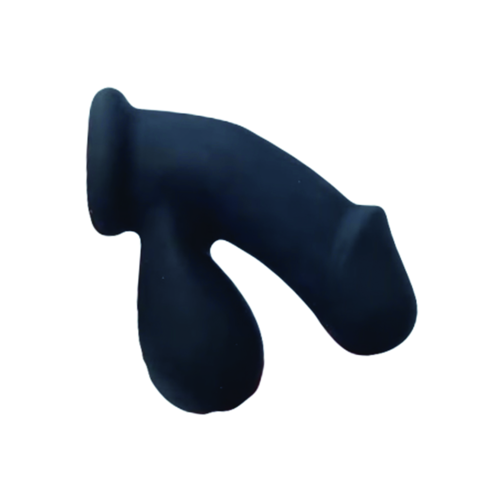 BUCK'D
The Buck'd 2-in-1 packer/stroker gives the option to trans guys to stroke while they pack, on the go.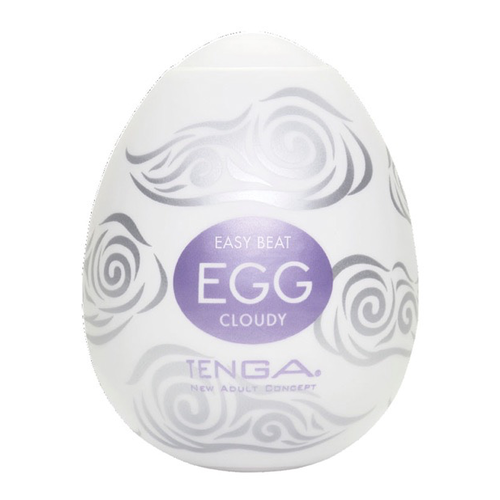 CLOUDY ELASTA-EGG HARD GEL
Lose yourself in this cloud of rebounding sensations – the thickest of these eggs yet!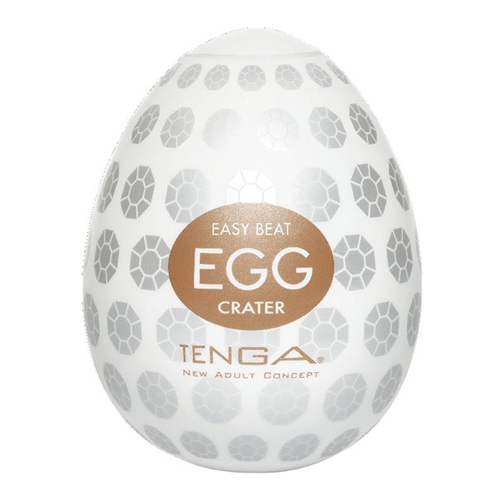 CRATER ELASTA-EGG HARD GEL
Large, cratered nubs stimulate from all angles for a tremulous, exhilarating experience!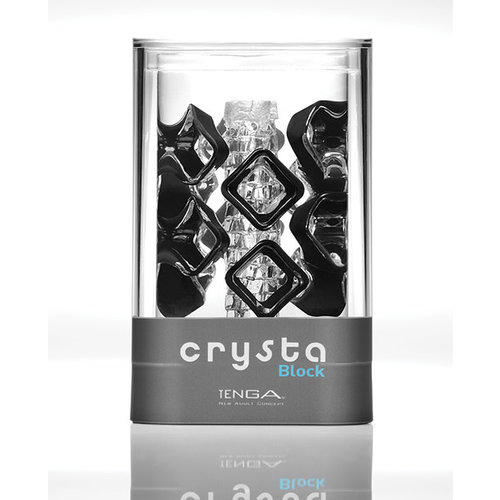 CRYSTA BLOCK
This masturbation sleeve combines soft, stretchy elastomer with solid shapes.  When you adjust your hold, the firm shapes move and shift giving you new gripping sensations.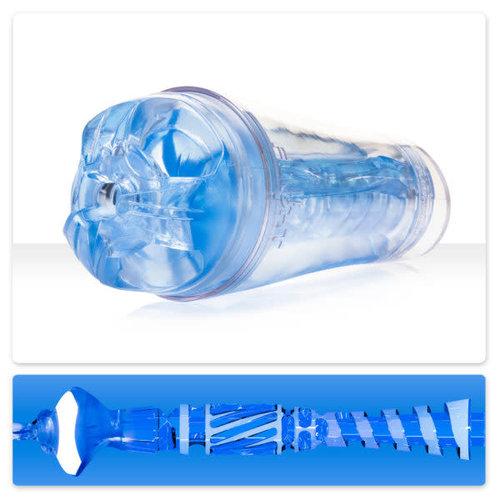 FLESHLIGHT FLIGHT COMMANDER
The Flight Commander has additional entry points designed to increase suction for an even more intense experience.  Combine that with the ridged and twisty texture inside and you're in for the ride of your life!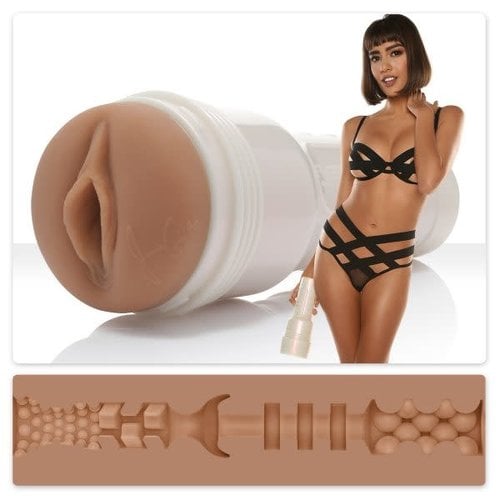 FLESHLIGHT GIRLS - JANICE GRIFFITH EDEN
Fleshlight's new stars edition is Janice Griffith. Molded to look like her body, you can show this toy a good time.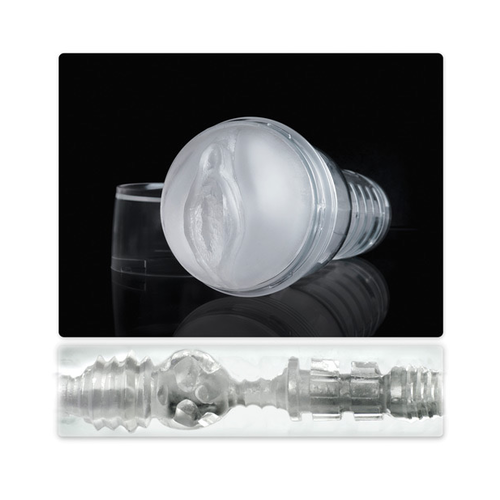 FLESHLIGHT ICE LADY CRYSTAL
The super popular masturbation sleeve in clear, so you can see yourself inside!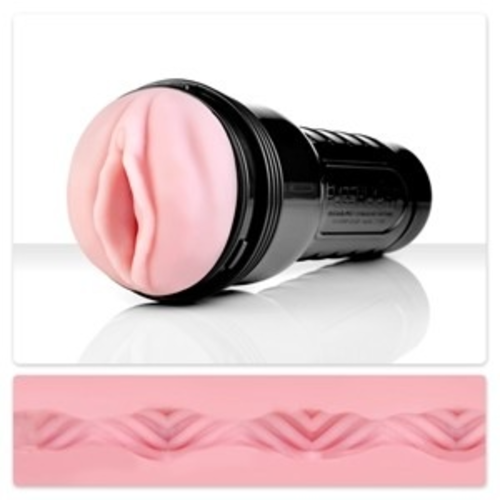 FLESHLIGHT PINK LADY VORTEX
This sleeve is ribbed with the spirals of Fleshlight's Vortex texture, so the sensations go on and on.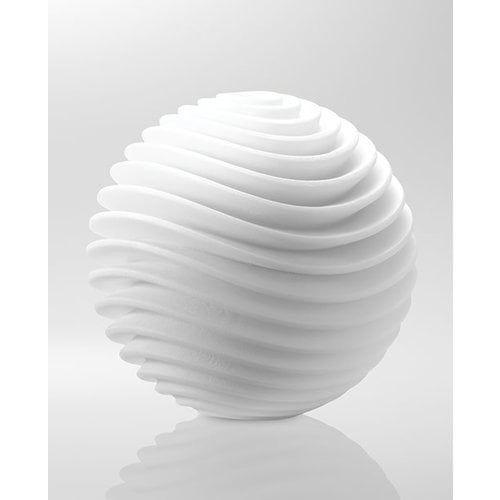 GEO
Squishy and soft, these masturbation sleeves encase your cock with a ton of sensation.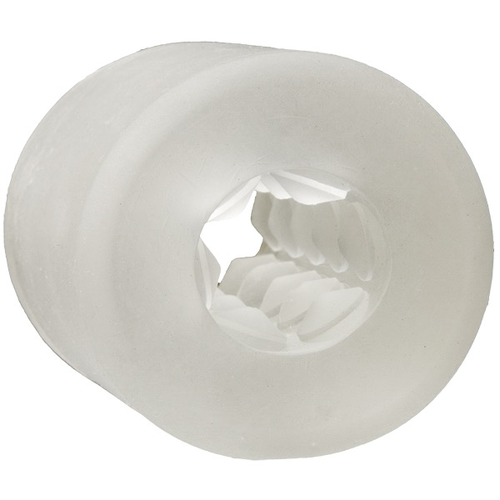 GET A GRIP
This penis sleeve is open at both ends, which makes it easier to use during oral sex to stimulate the shaft while someone is working on the head.